Thursday morning at 3:00, the Caneyville and Leitchfield Fire Departments responded to a structure fire at 518 Brooks Road, about two miles east of Caneyville.
Upon arriving, firefighters found a 100×50 building fully engulfed in flames. Small explosions could be heard before and after firefighters arrived on the scene, with small pieces of wood and metal tossed up to 30 feet away from the structure.
The metal-framed building contained several items of farm-related equipment, as well a pickup truck, air compressors and a skid steer track loader. Everything in the building was destroyed, along with another truck that was parked adjacent to the building.
There were no injuries reported. Leitchfield fire cleared the scene at 4:25, with Caneyville FD clearing at 5:00.\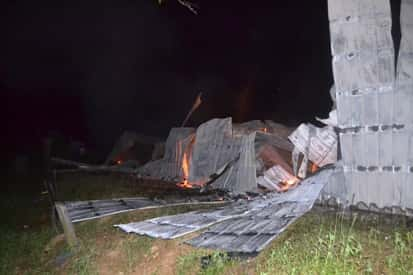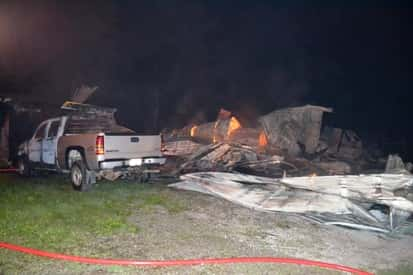 By Ken Howlett, News Directors
Contact Ken at ken@k105.com or 270-259-6000