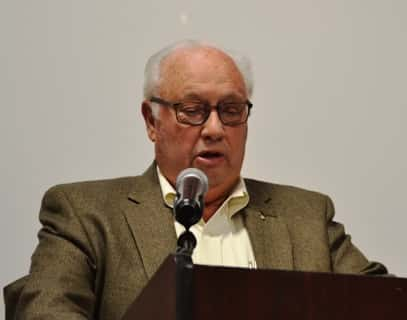 Leitchfield Mayor William Thomason was recently bestowed the highest honor given by Lions Club International.
Lions Club is the world's largest community service organization, and Lions Clubs world-wide recognize outstanding individuals by bestowing on them an award that is named for its founder, Melvin Jones. The Melvin Jones Fellow award is the highest form of recognition given by Lions Club, and embodies humanitarian ideas consistent with the nature and purpose of Lionism.
"Well, I tell you, it was a complete surprise," Mayor Thomason said about receiving the honor. "They got me down there to give a talk. I went there with a written speech, but I said,'Well, 'I don't need this,' so I gave the speech from my heart … about how I feel about my community. Then after it was over, I didn't realize I was receiving the Melvin Jones award, and it was such a shock to me. I didn't realize it would happen to me. But I'm very proud of it."
"The recipient of this nation-wide award is a model of exemplary service to his club and the community which it serves," according to a statement by Lions Club International.
Mayor Thomason, who announced in November 2017 that he would not seek reelection, will have served 23 years as mayor of Leitchfield at the end of his term on December 31. He was first elected to the Leitchfield City Council in November 1981, giving him 36 years of service to the Leitchfield community.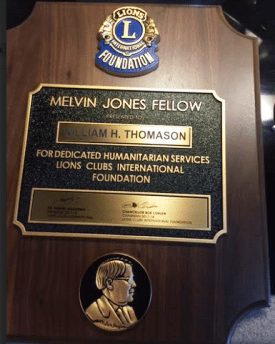 By Ken Howlett, News Director
Contact Ken at ken@k105.com or 270-259-6000