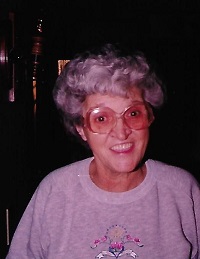 Mary Elaine Higdon, age 89, of Leitchfield, KY passed away Saturday, June 16, 2018 at Norton Hospital in Louisville.
She was born November 21, 1928 in Grayson County, daughter of Walter and Rosie (Scott) Cook and was married to Henry Higdon, Jr.
She was a Housewife.
Mrs. Higdon is survived by one daughter; Lynn Pierce, four sons; James W. Higdon, Kenneth Lee Higdon, Ricky Higdon and Jeffrey Higdon.
Also surviving are nine Grandchildren and several Great-grandchildren.
She was preceded in death by her Parents, Husband and one son; David Higdon.