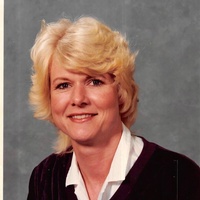 Lillian Mercer Spicer, age 65, of Leitchfield KY, passed away Tuesday, (June 19, 2018) at Jewish Hospital in Louisville. She was born on February 22, 1953, in Grayson County, KY, the daughter of the late Wallace and Ima Mae Blair Mercer.
She was a clerk in various retail stores, and a full-time mother. She enjoyed quilting, sewing, gardening, playing Rook, and attending to her flowers. She graduated from Caneyville High School in 1971.
She is survived by her children, Miranda Beasley (Clint) of Elizabethtown and Marcus Allen Newton (Sheryl) of Lexington; eight grandchildren, Kalynn, Tyler, Kristopher, Victoria, Alexis, and Clifton; siblings, Alvena Vincent of Leitchfield, Norma Louise Belcher (Jim) of Grundy, VA, Luvena McCombs of Leitchfield, Linda Baxter of Leitchfield, Ray Thomas Mercer of Clarkson, and Russell Mercer of Leitchfield; several nieces and nephews; and her dog, Pretty Girl.
Other than her parents, she was preceded in death by her brother, Wavie Mercer and brother-in-law, Jimmy Baxter.
Funeral services will be at 1:00 p.m. Saturday, (June 23, 2018) at Dermitt Funeral Home. Bro. Jim Belcher will be officiating. Burial will be in the Eveleigh Cemetery.
Visitation will be at from 12:00 p.m. (noon) to 8:00 p.m. on Friday and from 9:00 a.m. Saturday until time of services.
In lieu of flowers donations can be made to Dermitt Funeral Home to assist with funeral expenses.
Online condolences can be made in the guestbook on our website at www.dermittfuneralhome.com.