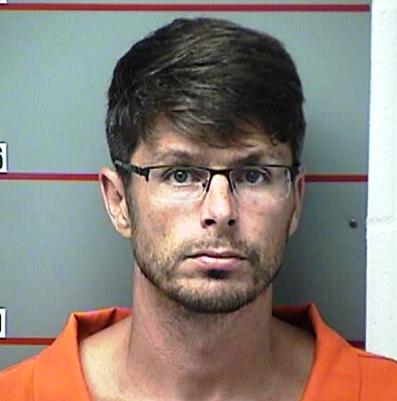 Just as police did a few weeks ago in Big Clifty, on Wednesday night, local and state law enforcement saturated Caneyville with officers from the Grayson County Sheriff's Office, Kentucky State Police, along with Caneyville Police Chief Anthony Clark, in Act II of Operation Sheepdog.
Law enforcement targeted Kefauver Road, Watershed Road and the city limits of Caneyville in the latest maneuver to flood an area of Grayson County with officers, according to Grayson County Sheriff Norman Chaffins.
The concentrated patrols, which began at about 8:00, resulted in the arrest of nine people, with four suspects arrested because of existing warrants. One person was arrested for DUI, one for having an open container of alcohol in a motor vehicle, while one suspect was driving on a suspended driver's license. Multiple traffic stations were also issued, according to Sheriff Chaffins.
Additionally, one person was arrested for driving a stolen vehicle, possession of marijuana, possession of an open alcoholic beverage container in a motor vehicle, and not having a valid driver's license.
The suspect, 39-year-old Michael Grabau, of Middletown, OH (he also has an address in Dexter, KY, in Calloway County), was stopped at a traffic safety checkpoint at the intersection of Hwy 79 and Hwy 62, in Caneyville. As Grayson County Deputy Fred Norder made contact with Grabau, he noticed an open bottle of whiskey in plain view on the front passenger seat.
Dep. Norder, assisted by Kentucky State Police Trooper Seth Payne, performed a preliminary breath test on Grabau, who registered a .031, under the legal limit to drive.
According to the arrest report, police were then informed by Grayson County Central Dispatch that the Ford Mustang Grabau was driving had been reported stolen out of Jeffersonville, Indiana (a fact confirmed by the Clark County (IN) Sheriff's Office).
Grabau was arrested, and while Dep. Norder was searching the suspect, he located a baggie of marijuana tucked in the suspect's waistband.
Grabau was transported to the Grayson County Detention Center where he remains.
"This is a combined effort between the GCSO and multiple law enforcement agencies, as we had a total of 12 officers patrolling the area for several hours," Sheriff Chaffins said about the operation. "The more success we have with events like this, the more we will hold them. With these operations we are targeting high drug trafficking and theft areas of the county in which we receive the most calls for service."
Anyone who would like to request law enforcement saturation in a particular area of the county is encouraged to call the Grayson County Sheriff's Office at 270-259-3024.  The sheriff added, "However, chances are, they will see us in the coming weeks anyway."
(Photo: Michael Grabau)
By Ken Howlett, News Director
Contact Ken at ken@k105.com or 270-259-6000