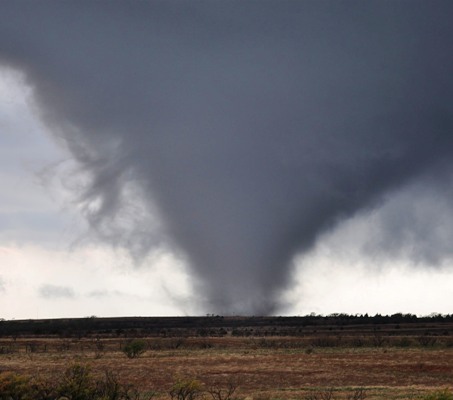 On Monday morning, a tornado struck Ohio County, causing damage to two structures and over 20 trees about two-and-a-half miles southwest of Beaver Dam.
The twister struck the area at about 10:52 and pulled a two-foot tree trunk out of the ground and deposited it 200 feet away, and tore off parts of two roofs, one a home, one a business, according to the National Weather Service.
The tornado was classified an F-1, with maximum sustained winds of 95 to 100 mph. It stayed on the ground for six-tenths of a mile.
There have been no injuries reported.
The National Weather Service issued the following report on the tornado:
This brief tornado did most of its damage at treetop level, snapping the trunks of or uprooting at least two dozen large, mature oaks and cedars, and causing limb damage to many others. In one case, it snapped the 2-foot diameter trunk of a large cedar less than 5-feet above the ground, but lofted the tree over nearby utility lines – which remained intact – and deposited the tree 200 feet to the east.
The tornado did occasionally reach closer to the ground, causing significant damage to two structures. The first was a large brick ranch home, which had most of the north half of its roof torn off, and insulation spread eastward in a narrow path. One piece of roofing lumber was found 500 feet ENE of the home.

A second building – a large 2-story brick industrial building 1/2 mile east – had about 20 percent of its metal roof peeled off. Immediately after hitting this building and downing trees in a nearby cemetery, it crossed U.S. Hwy 62 and did additional tree damage for another several hundred feet as it moved through a wooded area.

(Photo is not of tornado that struck Ohio Co.)
By Ken Howlett, News Director
Contact Ken at ken@k105.com or 270-259-6000