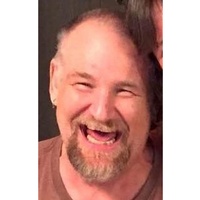 Joseph Richard (Rick) Pawley, age 56, of Leitchfield, KY, passed away Sunday, (July 1, 2018) in Leitchfield.
He was born on August 13, 1961, in Louisville, KY, the son of the late Donald Pennry and Jo Ann Stevenson Pawley.
He was a laborer in construction work, worked at a dairy farm, and drove a truck. He loved his nieces and nephews; and babysat for a special nephew, Michael Williams, and a special niece, Amanda Williams, and later her son, Roger Williams. He attended Mulberry Flats United Baptist Church.
He is survived by his siblings, Rose Moorman (Blain Belcher) of Leitchfield, Theresa Goins (Bob) of North Carolina, Donald Pawley (Sherry) of Caneyville, David Wayne Pawley (Diane) of Florida, Charles Pawley (Patty) of Florida, and Dennis Pawley (Debby) of Florida; several  nieces and nephews, especially Michael and Amanda Williams, and great nephew, Roger Williams.
Other than his parents, he was preceded in death by his maternal grandparents, Floyd and Mary Stevenson, and paternal grandparents, Frances and Elsie Pawley.
Funeral services will be held at 2:00 p.m. on Friday, (July 6, 2018) at Dermitt Funeral Home.  Bro. Jerry Weedman will be officiating. Burial will be in Mulberry Flats Cemetery.
Visitation will be at Dermitt Funeral Home from 1:00 p.m. to 8:00 p.m. on Wednesday and from 9:00 a.m. on Thursday until time of services.
Online condolences can be made in the guestbook on our website at www.dermittfuneralhome.com.