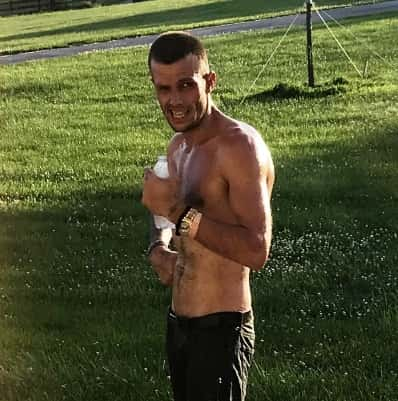 Local law enforcement is currently searching for a Leitchfield man wanted on several felony charges after fleeing from police twice in two weeks.
Walter Anthony Higgs, 27, is wanted on six counts of wanton endangerment of a police officer, possession of a controlled substance (methamphetamine), reckless driving, and two counts of fleeing or evading police (in a motor vehicle, on foot), along with several non-moving violations.
Higgs, who already had two warrants for misdemeanor offenses, fled from authorities on Friday afternoon at about 12:00 after Leitchfield Police Officer Eugene Cain spotted Higgs driving 100 miles per hour on Dixie Avenue, a residential street in Leitchfield. The chase wound through other residential areas before making its way north on Brandenburg Road.
Several city and county police units were involved in the pursuit that turned off Brandenburg Road onto Hanging Rock Road. At one point in the chase, a female passenger tossed what was later found to be a "drug kit" out of the window, according to police. The kit contained a syringe and methamphetamine.
After turning onto Hanging Rock Road, Higgs turned onto a driveway, driving his vehicle off the end of the drive before stopping between a pond and wooded area. He fled into the woods and was not located by police.
About five hours later, Grayson County Central Dispatch received a 911 call from a residence on King Road, stating that a man arrived at the home asking to use the phone. The man, who turned out to be Higgs, was behaving in a suspicious manner, had no shirt on and had cuts and scrapes all over his body.
When he left the King Road residence, Higgs walked across the street and was loitering around an empty mobile home. When police arrived, they searched for Higgs at the mobile home, and in the King and Childress Road areas, but without success.
He has not been seen since.
Higgs first fled from law enforcement just after 10:000 on June 22 when Caneyville Constable Alvin Dockery attempted a traffic stop as Higgs was driving 50 miles per hour in a 35 zone. Constable Dockery said when he activated his blue lights on Hwy 62 at the Caneyville city limits, Higgs immediately accelerated to nearly 100 miles per hour.
Constable Dockery followed Higgs onto Kefauver Road but lost sight of the vehicle, a white Chevrolet Monte Carlo. Soon, Grayson County Deputies Fred Norder and Kelsey Overton, along with Constable Marion Higgs arrived in the area, with Dep. Norder locating the Monte Carlo parked on a farm access road, well off Kefauver Road. The vehicle was empty (with the exception of two bottles of beer).
Anyone with information on the location of Higgs is asked to contact the Leitchfield Police Department at 270-259-3850 or the Grayson County Sheriff's Office at 270-259-3024.
(Headline photo courtesy of Brittany Mattingly)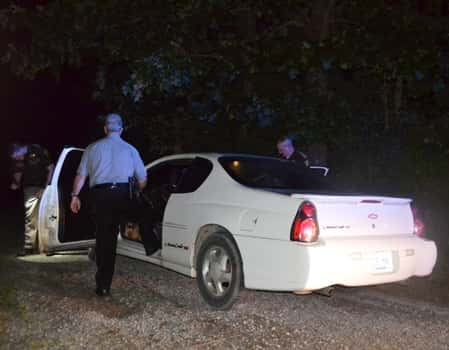 By Ken Howlett, News Director
Contact Ken at ken@k105.com or 270-259-6000