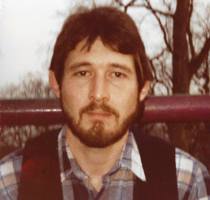 Marion Robert Jackson, 63, of Brownsville passed away at 6:25 AM Saturday July 7, 2018 at his home.
The Marianna, FL native was a 1973 graduate of Edmonson County High School, a stone mason for Mammoth Cave National Park, a stone masonry contractor and a member of Brownsville Missionary Baptist Church. He was a son of the late Marion Rudolph "M.R." Jackson and Bernice Yawn Jackson. He was preceded in death by a brother, Randy Jackson.
Funeral services will be held at 1:00 PM Tuesday at Gravil Funeral Home with burial to follow in Brownsville Cemetery. Visitation will be 2-8 PM Monday and after 9:00 AM Tuesday.
Surviving are a sister, Marilyn Jackson of Brownsville; two brothers, Richard Jackson (Karen) of Brownsville and Ronnie Jackson of Mammoth Cave; and several nieces and nephews.