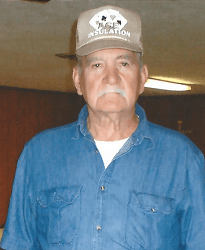 BROWNSVILLE, Ky.- Charles Roma Mills, 83, of Brownsville passed away July 9, 2018 at his residence.
The Edmonson County native was a retired farm hand and member of Fairview United Baptist Church. He was a son of the late Grover Cleveland Mills and Nettie Marie Slaughter Mills. He was preceded in death by his son, Tony Roma Mills.
Funeral services will be held at 1:00 PM Thursday at Gravil Funeral Home with burial to follow in Kinser Cemetery. Visitation will be 10 AM-1 PM Thursday.
Surviving are a brother, James Mills (Carolyn) of Scottsville; three grandchildren, Tiffany Cook (Rodger), Timothy Mills (Theresa) and Ashley Carwile (Jerry); seven great grandchildren; and several nieces and nephews.