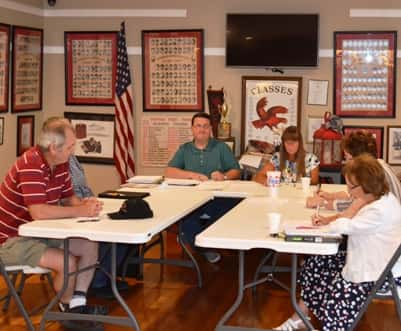 At Monday night's Clarkson City Commission meeting, commissioners approved an ordinance raising sewer rates in order to pay for the city's sewer upgrade project.
Originally, the wide-ranging sewer upgrade, being overseen by Cann-Tech Engineers, was to cost about $1 million, but that estimate was recently raised to just short of $1.5 million, necessitating the city receiving additional grants and loans.
Linda Luckett, of the USDA Rural Development Office in Elizabethtown, told commissioners that since the city is applying for an additional $500,000 for the sewer rehab project, the city will have to raise sewer rates "to prove that the city could repay the loan."
Luckett said if the city approved the rate increase, Rural Development would supply $100,000 in grant money and provide the city a 40-year, $400,000 loan at 2.375 percent interest.
Since the sewer project would not be able to move forward without the additional funds, commissioners agreed to raise sewer rates to the minimum amount required by Rural Development, 8.9 percent — The rates will increase from $17.40 for the first 1,500 gallons of water used per month, to $18.96; and from $10.14 per 1,000 gallons used after the initial 1,500 gallons, to $11.05.
This marks the second time this year that the city has been forced to raise sewer rates. In February, in order to qualify for a $700,000 loan from Rural Development for the sewer upgrade, commissioners were forced to raise sewer rates 15 percent to show the city would be financially capable of repaying the loan.
In other city business, commissioners agreed to move Clarkson Police Officer Rick Clemons and Sewer and Sanitation Department employee Bradley Harrison from part-time to full-time employees.
The Clarkson Police Department is comprised of Chief Buck Meredith, Clemons and part-time officer Tony Willen (who also serves as Grayson County Emergency Management Director)
By Ken Howlett, News Director
Contact Ken at ken@k105.com or 270-259-6000