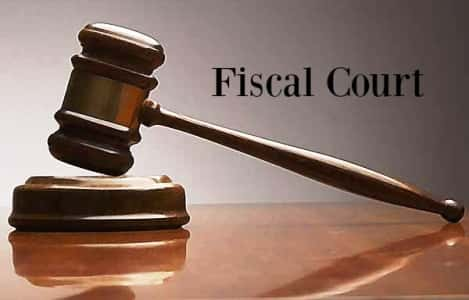 At Tuesday afternoon's special called Grayson County Fiscal Court meeting, magistrates agreed to sell the city of Leitchfield just over 46 acres of property on Shaw Station Road, next to the Grayson County Detention Center (GCDC).
Judge-Executive Kevin Henderson said Kentucky Revised Statutes does not allow a county to sell property to a business. With Baillie Lumber showing great interest in expanding its operation onto the property adjacent to the GCDC, county government will sell the property to the city of Leitchfield, which will then sell the property to Baillie Lumber.
Henderson said the 46.8 acres will be sold to the city for $325,000 ($7,000 per acre). The property was originally purchased by the county in 2002 for $6,000 per acre, according to Henderson.
In a previous move made by the Leitchfield City Council and GC Fiscal Court, both bodies agreed to close the intersection of Mill Street and Shaw Station Road, primarily to allow Baillie to expand.
By Ken Howlett, News Director
Contact Ken at ken@k105.com or 270-259-6000