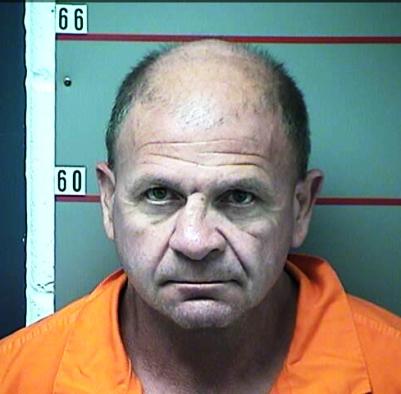 On Tuesday night beginning at approximately 8:00, local law enforcement saturated Anneta in Operation Sheepdog III. In total, 11 officers participated in the concentrated patrol, including deputies from the Grayson County Sheriff's Office, officers of the Leitchfield Police Department as well as Constables Marion Higgs and Damon Lashley.
Sheriff Norman Chaffins said that as a result, three criminal summons were served, five arrest warrants and other traffic citations were served along the Anneta Road corridor.
Police also arrested several suspects with outstanding warrants, including 49-year-old Charles W. Ford, of Anneta. In addition to the warrant (out of Edmonson County for theft by unlawful taking), Ford was charged with tampering with physical evidence after deputies observed him ingest a substance he later stated was valium (even though, according to police, Ford became jumpy and began sweating profusely).  Other criminal charges against Ford are pending as a result of two Ford Mustangs being seized after they were located on his property with altered vehicle identification numbers (VIN).
Additionally, a motorist was charged with possession of marijuana after K-9 Marco alerted to an odor in his vehicle, which later turned out to be marijuana.
A little before 11:00, police set-up a traffic safety checkpoint on Anneta Road at the Anneta Fire Department, for approximately 45 minutes. While the checkpoint did not result in any arrests, just over two dozen drivers were checked for valid operator's licenses and insurance.
"We would like the citizens in the Anneta community to know that we will continue our patrol in your neighborhoods," Sheriff Chaffins said. "We will be coming back for Operation Sheepdog and we will be unwavering in our efforts in reducing crime in your community."
The sheriff's office has previously executed Operation Sheepdog in the Caneyville and Big Clifty communities.
(Headline photo: Charles W. Ford)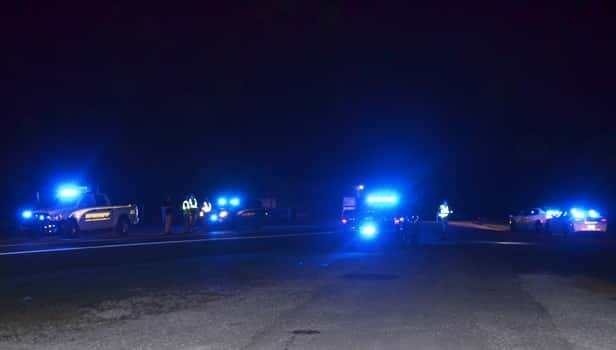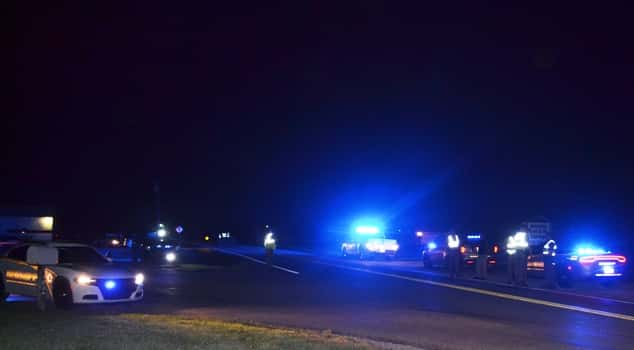 (Both photos of traffic safety checkpoint)
By Ken Howlett, News Director
Contact Ken at ken@k105.com or 270-259-6000