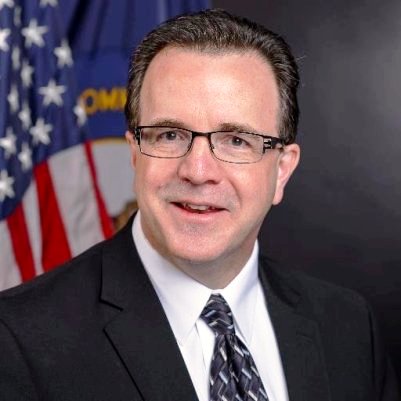 A scathing audit of the agency that operates Kentucky's court system showed "disorganized and unchecked leadership and overall lack of accountability," said state Auditor Mike Harmon.
Harmon presented findings at a news conference Thursday morning about the Administrative Office of the Courts in releasing the 214-page report, saying they didn't have sufficient polices in place to provide transparency and oversight.
The 13-month examination followed a request by AOC Director Laurie Dudgeon after news reports about surplus property sales and other issues raised about the agency that serves as the operational arm of Kentucky's Judicial Branch and supports court facilities and programs in each county.
The comprehensive external audit of the agency was the first since the AOC was founded in 1976. Problems ranged from leasing office space from a company owned by sons of a Supreme Court Justice to the private sale of state firearms, furniture and vehicles.
Some of the other findings include:
The vast majority of credit card expenses by the chief justice and the AOC director that auditors examined lacked any supporting documentation.  There was no pre-approval or subsequent review of credit card activity by anyone other than the cardholder, and no cardholder agreements were required for key officials issued a credit card.
AOC failed to properly report taxable personal benefits from take-home vehicles assigned to Justices and other AOC personnel.  The findings related to improper calculation of personal mileage and taxable benefits will be referred to the IRS and Kentucky Department of Revenue.
The AOC director instructed a staff member to purchase personalized Mint Julep cups for State Justice Institute board members at the request of Chief Justice John Minton's wife.
Elected and appointed officials at AOC have failed to set a proper tone regarding consistent treatment between those officials, and other government employees at the agency.  For example, elected or appointed officials at AOC submit reimbursement requests directly to the Division of Accounting and Purchasing with no other authorization required before processing.
The chief justice shares administrative policymaking decisions with the other members of the state Supreme Court even though that authority appears to rest solely with the Chief Justice on administrative matters.  These Court meetings are not open to the public because AOC has no open meetings policy.
AOC maintains three separate databases for inventory.  The third database was created because one department did not trust the data entry of another department.  Rather than correcting this problem, the third database was created.  Due to this and other factors, AOC has at least $2 million in inventory system errors, putting AOC at high risk of misappropriation of assets.
Two new laptops were missing due to multiple failures in processing and receiving the order, including an employee who confirmed receipt of these items which he later acknowledged he did without counting the laptops.
Simple documentation is not required or maintained in many instances.  Exceptions to competitive bidding are not required to be documented, and a former manager noted that, "Departments are currently making their own determination."
The AOC's conflict of interest policy is vague and open-ended.  Unlike the Executive Branch, conflicts of interest are not specifically prohibited or subject to mandatory consequences under AOC's policy.
Individuals who left employment, maintained access to AOC's case management system for an unreasonable amount of time, in one case, well over a year after separation from employment.
"AOC's administrative rules are not applied equally to higher levels of management and elected officials," the audit said. "Senior management, Justices and judges must be held to the same standards as other employees when it comes to such matters."
In a statement released Thursday, Chief Justice John Minton addressed the audit and its findings and said the agency must be "transparent and accountable" to taxpayers.
"While we are careful to safeguard the Judicial Branch as a separate and co-equal branch of government, we also want to advance our efforts to be transparent and accountable to Kentucky taxpayers," he said. "There is value in obtaining regular audits of the AOC and making those results public, and the Supreme Court will determine the scope and frequency of audits going forward."
The report said the AOC had several employee-only surplus sales and often failed to accurately report inventory from the sales and was inconsistent about applying sales tax to the items sold, which include 28 surplus vehicles sold between 2012 and 2017. Seven of the vehicles were sold privately, including one to an unnamed Supreme Court Justice. Those sales came against the advice of general counsel in 2010.
Even more concerning, Harmon said, was that "the former executive officer of Administrative Services participated in the sales as a buyer, while he also determined which items would be sold, set the sales price and coordinated the sales, all with little or no oversight from other AOC staff."
He later identified that individual as Scott Brown, who was fired and has a whistleblower lawsuit pending against the AOC in Franklin Circuit Court.
Thirty-four private sales were conducted by the AOC between 2010 and 2017 where members of staff or elected officials were able to directly buy firearms, vehicles and furniture in those transactions. Even some of the Supreme Court Justices took part in the private sales, among them former Justice Will T. Scott buying a car and former Justice Mary Noble purchasing furniture.
Office space was leased from a company owned by sons of Justice Samuel Wright even though rent was three times higher than the next bid.
"The memo did not provide a complete assessment of the offers, did not provide a reason for the decision, or mention the fact that the potential leaser was owned by the Supreme Court Justice's sons," the audit said.
Harmon recommended the AOC conduct administrative business in public, but they refused.
"Their dismissive attitude towards key recommendations regarding ethics and accountability quite frankly saddens me," Harmon said. "No matter what branch of government, we owe it to the taxpayers of Kentucky to strive toward openness and transparency."
Dudgeon thanked Harmon's office for the examination.
"Completing a third-party exam has been one of the most valuable exercises the AOC has undertaken during my tenure as director. We sought an external audit to help us identify areas that needed improvement, particularly around policies related to our administrative functions. We anticipated many of the findings and have already begun implementing changes to strengthen our operations."
Supreme Court Justice Michelle Keller indicated she was shocked by the findings.
"I received the Auditor's report yesterday and read it yesterday afternoon.  I haven't read the AOC's response and don't plan to do that.  As a Justice of the Supreme Court and a responsible elected official, I'm interested in in addressing the findings of the report as soon as possible.
"I'm personally sad that the several thousand hardworking judges and other court personnel will be painted with a broad brush by this."
Harmon said the report's findings have been referred to the Kentucky Attorney General's Office, the Kentucky Department of Revenue and the Internal Revenue Service.
(Headline photo: State Auditor Mike Harmon)
By Kentucky Today