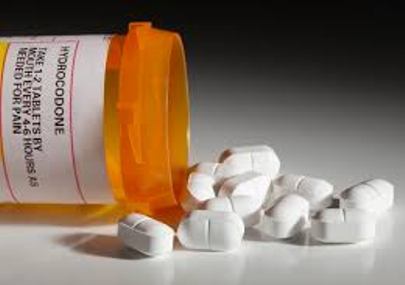 Kentucky Attorney General Andy Beshear has filed a lawsuit against a seventh pharmaceutical company for their alleged role in Kentucky's opioid crisis.
He announced the action against St. Louis-based drug manufacturer Mallinckrodt during a Thursday press conference at his office and talked about progress in two previous cases.
Beshear described the allegations against the company in the suit filed at Madison Circuit Court.  "Mallinckrodt sold and promoted their opioids by falsely claiming their drugs could be taken in higher doses, without disclosing the additional risks of addiction."
An agreement with the DEA keeps him from disclosing the total number of doses sent to Kentucky, Beshear said, "But I can tell you the number is egregious.  If that number from the DEA is correct, it would be sufficient to cause the addiction of every man, woman and child living in Kentucky."
Quoting from the Mallinckrodt's website, Beshear said: "The company has claimed, without evidence, that long-term opioid use, 'helps enable patients to stay in the workplace, enjoy interactions with family and friends, and remain a member of society.'"
Beshear said the lawsuit seeks penalties for violating the Consumer Protection Act and abatement of what he termed a nuisance, which could come in a number of forms.
"It's basically a court order that forces them to help us address this drug epidemic, which could come in monetary or other forms.  We're also seeking injunctive relief, to keep this from continuing to happen."
The first suit, filed against the pharmaceutical firm Endo at Franklin Circuit Court, alleged the company unlawfully built a market for the chronic use of their opiate drug Opana ER by targeting Kentucky veterans, and also led to a surge in HIV cases in Scott County, Indiana, in 2015, and put more than 50 Kentucky counties at risk for a similar outbreak.
Endo sought to dismiss the suit, but Franklin Circuit Judge Thomas Wingate denied the motion in full, according to Beshear, "Meaning our entire case against Endo will proceed into discovery, where we will continue to work to hold them accountable.  This is the first important victory in the first case filed against an opioid manufacturer."
Beshear said they also received good news on Thursday in the second case they filed against McKesson Corporation in January.  "It will be returning to Franklin Circuit Court from the multi-district litigation in Cleveland, after the company agreed to the remand."
Beshear's other suits have been filed in Jefferson, McCracken, Floyd and Kenton counties, which he says, "are based on the belief that every region of the state has been hit by the epidemic, and residents shouldn't have to come to Frankfort to see justice."
A representative of Mallinckrodt did not immediately respond to an email seeking comment.
By Kentucky Today