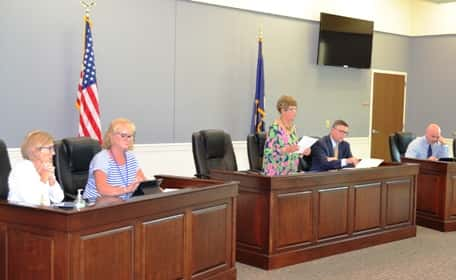 At Thursday night's Grayson County School Board meeting, it was announced that the school system will begin utilizing Primary Reading Block for Kindergarten through second grade students.
The aim of the program is to ensure children are reading at their designated level by the third grade. According to studies, students who are behind in reading in the third grade continue to struggle with the skill throughout their remaining years of education.
The program will emphasize phonetic awareness, phonics, sight words, print concepts, and hand-writing, among other criteria. Additionally, fewer worksheets and more "hands-on" instruction will be utilized.
The Primary Reading Block sessions will be held in the mornings at all of Grayson County's elementary schools and last 45 minutes.
Testing will be done at the beginning of the school year to give educators a baseline on each child's reading capabilities. Based on those test results, instructors will identify the strengths and weaknesses in each student's reading skills.
In other board business, members approved the placement of a School Resource Officer at Grayson County Middle School. Who will fill the position has not been finalized.
By Ken Howlett, News Director
Contact Ken at ken@k105.com or 270-259-6000