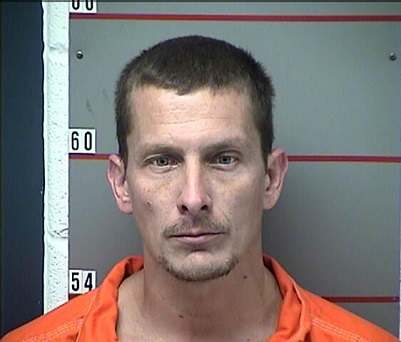 Tuesday night at about 7:45, the Leitchfield Police Department executed a traffic stop on a vehicle with expired registration plates.
The vehicle pulled into the parking lot of FiveStar (310 South Main Street), and upon LPD Officers Eugene Cain and Missy Skaggs approaching the vehicle, police observed scales on the center console, in plain view.
Grayson County Sheriff's Office K-9 Marco was then summoned to the scene, and upon arrival with handler Sgt. Fred Norder, the drug dog alerted on the vehicle.
A search of the car revealed two grams of methamphetamine under the driver's seat, according to police.
Authorities arrested the driver, 38-year-old Carl Sandlin, of Leitchfield, who is also a felon in possession of a firearm, and 43-year-old Heath Cook, also of Leitchfield.
Both were charged with possession of a controlled substance (methamphetamine) and possession of drug paraphernalia and lodged in the Grayson County Detention Center. Sandlin was additionally charged with being a felon in possession of a firearm, along with several non-moving violations.
(Headline photo: Carl Sandlin)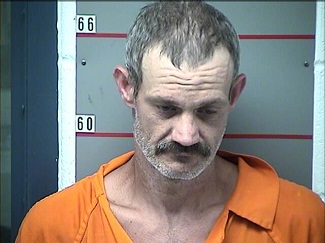 By Ken Howlett, News Director
Contact Ken at ken@k105.com or 270-259-6000