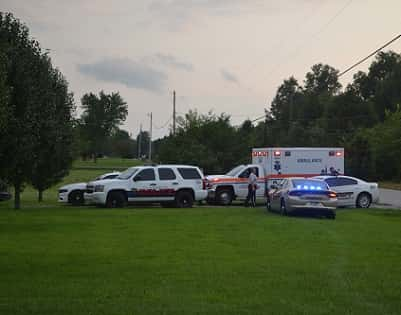 Wednesday night at approximately 6:30, the Grayson County Sheriff's Office and Leitchfield and Clarkson Police Departments responded to a domestic dispute in the 7200 block of Elizabethtown Road.
Upon arriving at the scene, Grayson County Deputy DJ Newton and LPD Officer Missy Skaggs (there because other sheriff's office deputies were responding to calls), found that 44-year-old Jason Nugent, of Big Clifty, had been stabbed in the arm by his ex-girlfriend, 44-year-old Shannon Grimes, of Cecilia.
Nugent was transported to Twin Lakes Regional Medical Center by EMS.
According to police, Grimes and Nugent's current girlfriend were engaged in an argument, with Nugent attempting to intercede when he was stabbed by Grimes.
When police conducted a protective sweep of the home, drug paraphernalia was seen in plain view, police said.
Nugent granted authorities consent to search the residence, where Deputies Newton and Taylor Logsdon, along with Sgt. Fred Norder and K-9 Officer Marco, located two marijuana plants, a small amount of methamphetamine and syringes, with at least one of the syringes "loaded" with an unknown liquid substance.
Grimes was arrested and charged with assault and lodged in the Grayson County Detention Center. The drug case will be turned over to prosecutors.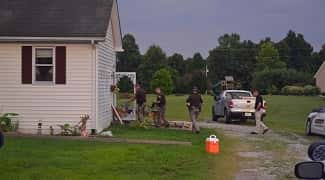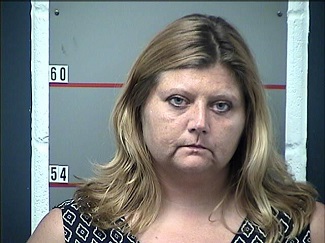 By Ken Howlett, News Director
Contact Ken at ken@k105.com or 270-259-6000