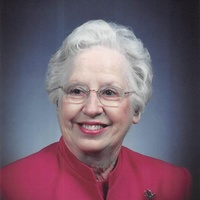 Norma M. Pittman, age 90, of Bowling Green, KY, passed away Monday, (August 6, 2018) at her home. She was born on January 1, 1928 in, Mexico, KY, the daughter of the late Phillip and Anna Mae Kimsey Millikan.
A 1948 graduate of Bethel Women's College, she was a secretary at the Bank of Clarkson who enjoyed quilting. She was a member of the Leitchfield United Methodist Church, Grayson County Homemakers, United Methodist Women, and Order of the Eastern Star (Shrewsbury Chapter).
She is survived by her daughters, Janis Parker of Spring, TX and Sara Pittman of Bowling Green, KY; six grandchildren; 10 great-grandchildren and nephew, Ron Millikan of Western, KY.
Other than her parents, she was preceded in death by her husband, Howard Pittman, daughter, Phyllis Logsdon, brother, Charles Millikan and sister, Ardath Graves.
Funeral services will be at 1:00 p.m. Saturday, (August 11, 2018) at the Dermitt Funeral Home in Leitchfield. Bro. Fred Whitmore will be officiating. Burial will be in the Walnut Hill Cemetery.
Visitation will be at the Dermitt Funeral Home from 1:00 p.m. to 8:00 p.m. on Friday and from 9:00 a.m. Saturday, until time of services.
Online condolences can be made in the guestbook on our website at www.dermittfuneralhome.com .