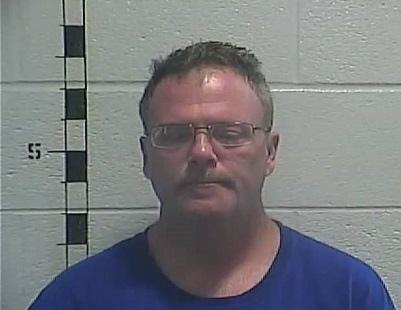 A Shelby County man has been accused of attempting to film a teenage girl's undergarments while shopping at Walmart in Shelbyville.
Police said 43-year-old Stephen Willoughby was caught using his cell phone to view, film and videotape the undergarment worn by a 16-year-old girl. The undergarment was not publicly visible, according to police. Authorities located the recording on Willoughby's cell phone.
The incident occurred on July 25, with police issuing an arrest warrant for Willoughby on August 2. He was arrested Wednesday and charged with voyeurism and lodged in the Shelby County Detention Center.
Willoughby's arrest marks the second time since late July that someone has been caught illegally filming patrons of Walmart. Last month, 46-year-old Adair County Walmart employee Billy Huddleston was arrested after filming five juvenile boys while they were in bathroom stalls at the retail outlet.
He was charged with five counts of video voyeurism.
By Ken Howlett, News Director
Contact Ken at ken@k105.com or 270-259-6000