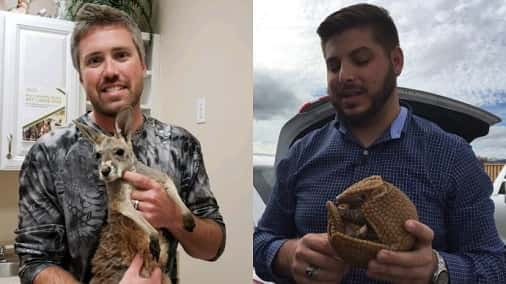 Multiple police agencies are investigating the theft of exotic animals in Bowling Green.
On Saturday, employees from Barn Hill Preserve, in Ethel, Louisiana, were transporting the animals to Lexington when they stopped to eat at Panera Bread, off Campbell Lane. The employees left their Ford Explorer running, with the animals inside, while they ate. When they finished eating, the employees found the vehicle had been stolen, according to media reports.
The animals included a three-banded armadillo, a sulcata tortoise, red kangaroo, bearded dragon, hedgehog, and silky chicken.
The vehicle, with all the animals except the kangaroo, was recovered Sunday in Somerset. The kangaroo was found at an emergency room Sunday night.
Anyone with information on this incident is asked to contact the Bowling Green PD at 270-393-4244.
(Photo courtesy of WKYT.com)
By Ken Howlett, News Director
Contact Ken at ken@k105.com or 270-259-6000