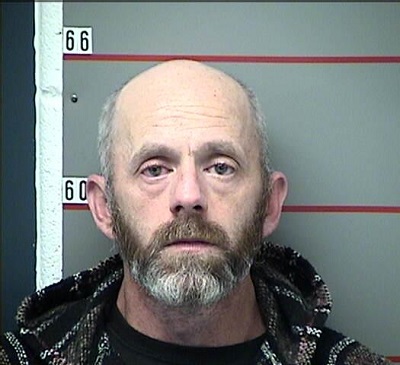 Wednesday morning at approximately 7:30, Central Dispatch received a call about a subject passed out behind the wheel of a vehicle on West White Oak Street.
Leitchfield Police Officer Brandon Cook responded to the scene and found that 41-year-old Courtney S. Douthitt, of Clarkson, was passed out behind the wheel in the parking lot of FiveStar, with the passenger car still in gear. Cook said Douthitt was unsteady on his feet and exhibited slurred speech. Douthitt was given a field sobriety test, which he failed.
Douthitt was arrested and charged with DUI (non-alcohol) and having an improper registration plate.
Police said Douthitt was likely under the influence of prescription medication.
He was lodged in the Grayson County Detention Center but has since been released.
Assisting Cook at the scene were LPD Officer Todd Oller, LPD Enforcement Officer David Riley, Grayson County Chief Deputy Jarrod Mudd, Deputy Allan Cleveland, and Grayson County Detention Center Deputy Scott Payton (who was the first law enforcement official on-scene).
By Ken Howlett, News Director
Contact Ken at ken@k105.com or 270-259-6000