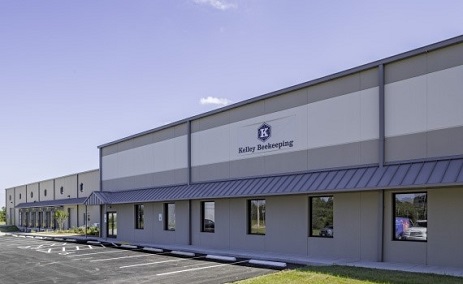 Kelley Beekeeping has been sold.
Mann Lake Ltd., based in Hackensack, Minnesota, has purchased Kelley Beekeeping from Frandsen Corporation, which acquired Kelley in 2014.  According to Businesswire.com, the buyout is supported by Grey Mountain Partners.
Mann Lake is the largest supplier of beekeeping products in the U.S. As part of the Kelley acquisition, Mann Lake is partnering with Frandsen-owned Miller Manufacturing to offer beekeeping supplies into its distribution chain. Since 1983, the Mann Lake has partnered with beekeepers to develop innovative products that protect and support bee populations, reports Businesswire.com.
"I have met with the new owner, "Clarkson Mayor Bonnie Henderson said. "He was very nice and knowledgeable about the bee industry. At this point and time, I feel good about the transition."
Kelley Beekeeping moved into a new 82,000 square foot facility, costing $7.5 million, in September 2016, and employs well over 100 people. As part of its expansion, a retail outlet was opened on the property.
When a company changes hands, there many times arises concerns about employees maintaining their jobs. Henderson, though, said she "was assured all employees will be able to keep their jobs."
Established in 1924, Kelley Beekeeping manufactures more than 3,000 beekeeping products, including specialty supplies such as honey extraction equipment, protective clothing and hive kits, and a variety of live bees. The company moved from Paducah to Clarkson in 1952.
By Ken Howlett, News Director
Contact Ken at ken@k105.com or 270-259-6000