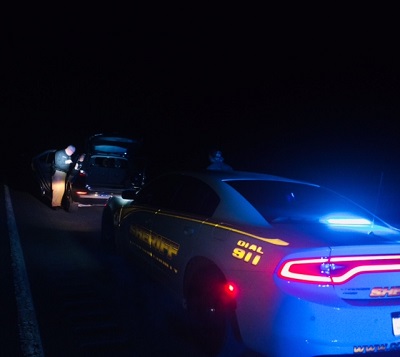 Wednesday night at approximately 9:15, the Grayson County Sheriff's Office executed a traffic stop at the 108 mile marker of eastbound Western Kentucky Parkway on a Chevrolet Equinox traveling 85 miles per hour.
Upon making contact with the driver, 39-year-old Senaca L. Shelton, of Louisville, Deputy DJ Newton detected the odor of marijuana coming from the car. Newton had Shelton and his passenger, 38-year-old Katherine S. Fracassi, of Sturgis (Union Co.), step out of the vehicle as he conducted a probable cause search.
Leitchfield Police Department Sgt. Robert Jackson arrived on scene and assisted Newton in his search, which resulted in police discovering Fracassi in possession of four grams of methamphetamine (two 2-grams baggies) and Shelton in possession of nearly an ounce of marijuana (two 12 gram baggies), according to the arrest citation. Police additionally found 14 hydrocodone pills, over a half-ounce of marijuana, drug paraphernalia, and over $25,000 in cash.
Over $10,500 in cash was found in a Crown Royal bag, according to police, and approximately $15,000 in cash was found in a bag in the back seat of the vehicle.
Shelton told Newton that part of the money was for "legal expenses" related to a case in Muhlenberg County. He said the money was given to him by his aunt, who police said confirmed Shelton's story — In August of this year, Shelton was arrested in Muhlenberg County on charges including DUI, trafficking in a controlled substance (methamphetamine) and trafficking in marijuana.
Shelton and Fracassi were arrested and lodged in the Grayson County Detention Center (GCDC) where Shelton has been charged with trafficking in marijuana, possession of marijuana and speeding 15 mph over the limit. Fracassi was charged with two counts of possession of a controlled substance (methamphetamine, hydrocodone) and possession of marijuana.
While being searched at the GCDC, jail staff discovered Fracassi was in possession of two plastic bags, one contained methamphetamine the other marijuana. Fracassi will likely be additionally charged with promoting contraband for bringing drugs into the detention center.
Shelton has a lengthy criminal history and served prison time for trafficking in a controlled substance (cocaine, his second offense), criminal mischief and fleeing or evading police in a motor vehicle. Those offenses occurred in 2009 in Muhlenberg County. He was arrested on two counts of criminal mischief and a parole violation in 2012, also in Muhlenberg County.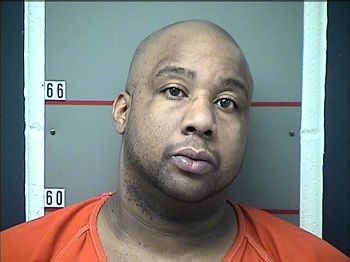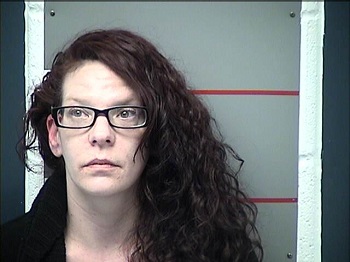 By Ken Howlett, News Director
Contact Ken at ken@k105.com or 270-259-6000