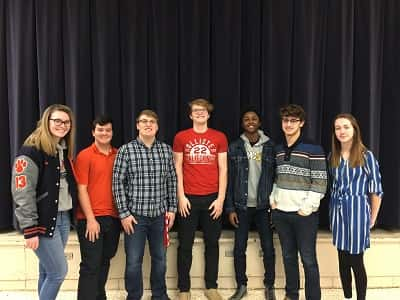 The Kentucky Music Educators Association All-State Chorus has been selected and seven Grayson County High School students made the cut.
GCHS students picked for the All-State Chorus are sophomores Ella Robinson, Ethan Phillips, Evan Clark, and Caitlyn Woosley, as well as seniors Austin Clark, Liam Marshall and Cameron Harris.
The All-State Chorus will perform February 8 at the Kentucky Center for the Arts, in Louisville during the Kentucky Music Educators Association Conference. Tickets are available online at the Kentucky Center for the Arts website, or by calling 800-775-7777.
By Ken Howlett, News Director
Contact Ken at ken@k105.com or 270-259-6000