Upcoming Events:
1/29: Bible Study @ American Legion Post 81- 2:00PM-3:00PM- American Legion Post 81 Bingo Hall
2/2: Cave Creek Trail Build- 8:00AM-4:00PM- Cave Creek Campground
2/2: Leitchfield Baseball & Softball Registration- 10:00AM-12:00PM- Center on Main
For more Upcoming Events, check out K105.com
---
Recent News Headlines:
BREAKING NEWS: Anneta man missing since January 13 found deceased near his home
GC Middle School Academic Team wins Governor's Cup
Leitchfield man captured after shooting girlfriend with shotgun
For more State, Local, and Sports News, check out K105.com
---
Local Sports:
Middle school Cougars get two wins in final regular season games
Kaylee Masden signs with Lindsey Wilson for cross country
Lady Cougar comeback falls short in 50-46 loss to Apollo
For more Cougar Sports, visit K105.com and follow us on Twitter @K105Sports
---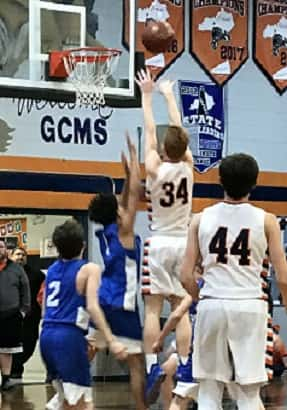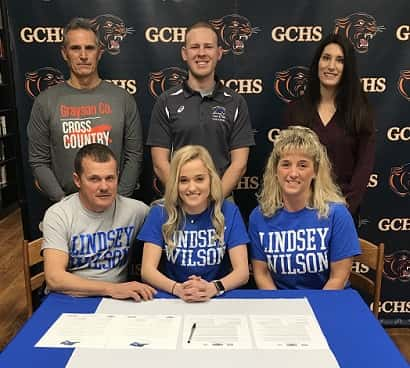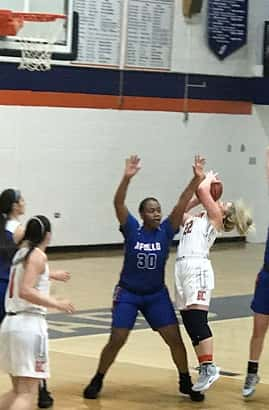 ---
---
---
---
---
---
---
---
---
---
---
---
---
Tune into In The Know every morning at 9:00 am on K105  AM 870
and 103.9 The Moose!
---
---
Check out K105 on Facebook, Twitter and Instagram for all the latest information that you need to know!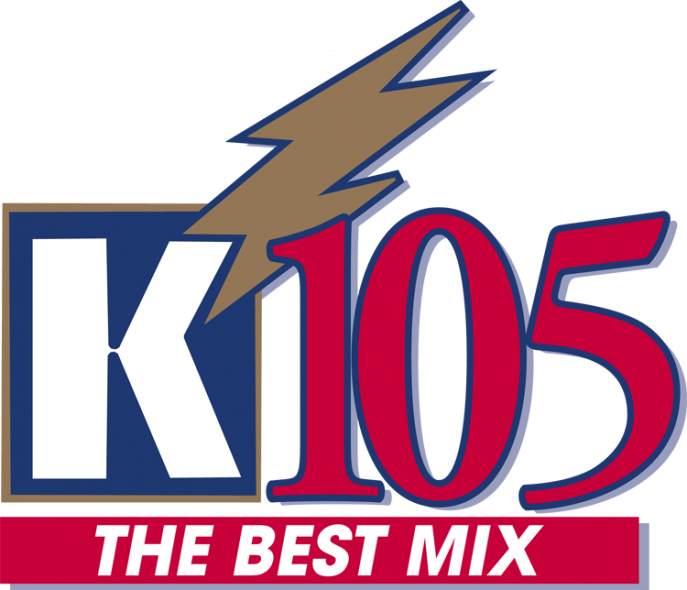 And when you see news happen, text us on the
Dan Powers Napa Text Line at 270-259-6000.
---
---
---
---
---
Want to become a K105 VIP Club Member?

Go to K105.com and click on the
K-Club banner on the homepage.
K-Club Members get exclusive emails and promotions
---
---
If You Have Recently Joined the K-Club, Don't Forget to Confirm Your Contact Information Via Email!
---
---

Never Miss Out on In The Know! Subscribe to K105 on Apple Podcasts today!
After In The Know ends On-Air, look for the show's podcast link on the K105 Facebook Page.
---
Shop Local Leitchfield Loves Helping the Community!
Misty Thomas of Shop Local Leitchfield loves discussing the Grayson County community and all that benefit it. Check out the great email sent to us after Annette made a morning Moose Call on Leitchfield's Country Station 103.9 The Moose.

Are you looking to get the word out about your local organization? Email Misty at mthomas@k105.com!
---
Tips to Beat the Winter Blues
1. Lighten up. Your body and your brain are craving more daylight, which makes your body release the feel-good hormone serotonin. Walk outside during the day, even when it's cold, to get some sun exposure. Sitting closer to windows during the day can also help you get an extra dose of sunshine.
2. Eat to improve your mood. Certain foods such as chocolate have been shown to improve moods and help relieve anxiety. Candy and carbohydrates, like cookies or white bread, on the other hand, feel good when you're eating them, but make you feel worse later when your blood sugar crashes. Little comforts that don't lay on the carbs, like a cup of tea or small piece of dark chocolate, can help you relax without sabotaging yourself later.
3. Get moving. More and more research suggests that exercise is a great way to help deal with (and maybe even prevent) depression. Exercise as simple as walking for 30 (or even 10!) minutes can have a significant impact on your mood. Bundle up and go for a walk, play basketball with friends indoors at a community center or gym, or dance around your living room.
4. Listen to an upbeat playlist. Research in 2013 from the University of Missouri suggested that listening to cheerful music can improve your mood, even after the song ends. So put away the ballads for the winter, and listen to something with a good beat that you can dance to!
5. Help others. Volunteering your time to help someone else can improve mental health and how satisfied you feel with your life. Help out a local organization. Clean out your closet and donate the clothes you've grown out of. Put in some extra effort around the house to help out your family. Do something nice for a friend. The possibilities are endless!
Source: TeenHealthcare.org
---
Have an Event to Share with Us?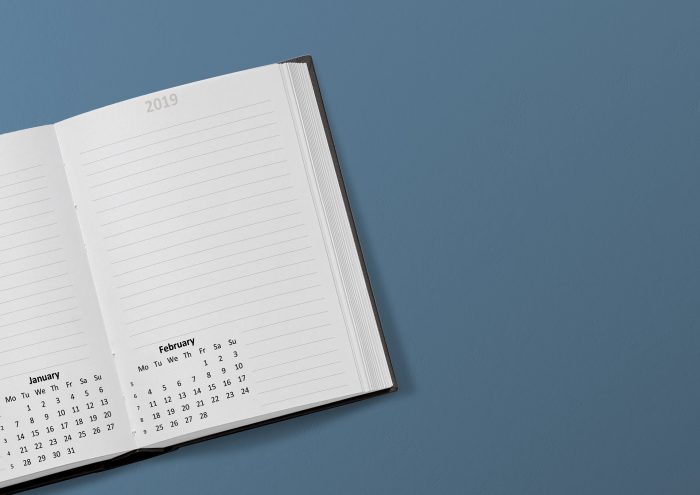 ---
If you are looking to get the word out about your upcoming event, send it to us via email at communitycalendar@k105.com.
---
---
---
---
Happiness Quote:
"Life is full of happiness and tears; be strong and have faith."
– Kareena Kapoor Khan
---
Have a Laugh!
Q: What do you call a number that can't keep still?
A: A roamin' numeral.
---
Health Tip!
The secret of stretching. When you stretch, ease your body into position until you feel the stretch and hold it for about 25 seconds. Breathe deeply to help your body move oxygen-rich blood to those sore muscles. Don't bounce or force yourself into an uncomfortable position. 
---
Have an Awesome Photo? Share it with Us!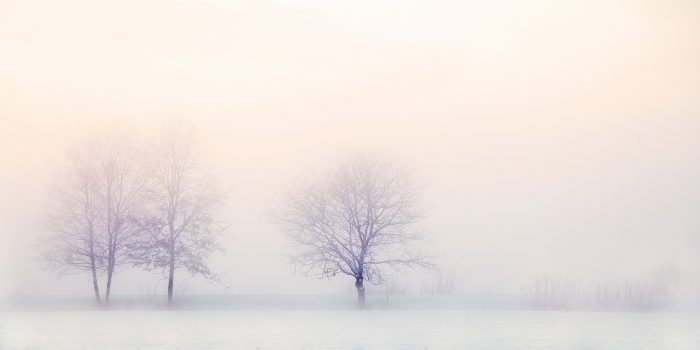 ---
---
We are always looking for great photos to use on K105.com! Share your great scenery photos with us and they could be displayed as a banner on our Home Page! Email images to info@k105.com with the subject line: K105 Banner Photo Submission.
---
---

National Days of the Week:
1/28: National Have Fun at Work Day
1/29: National Puzzle Day
1/30: National Croissant Day
1/31: National Backward Day
2/1: National Freedom Day (Freedom from Slavery)
2/2: National Groundhog Day
2/3: National Day the Music Died
For a full list of National Days this week visit: NationaldayCalendar.com
---
Take K105 and Leitchfield's Country Station 103.9 The Moose With You Everywhere!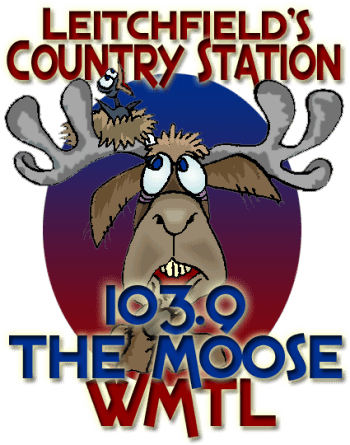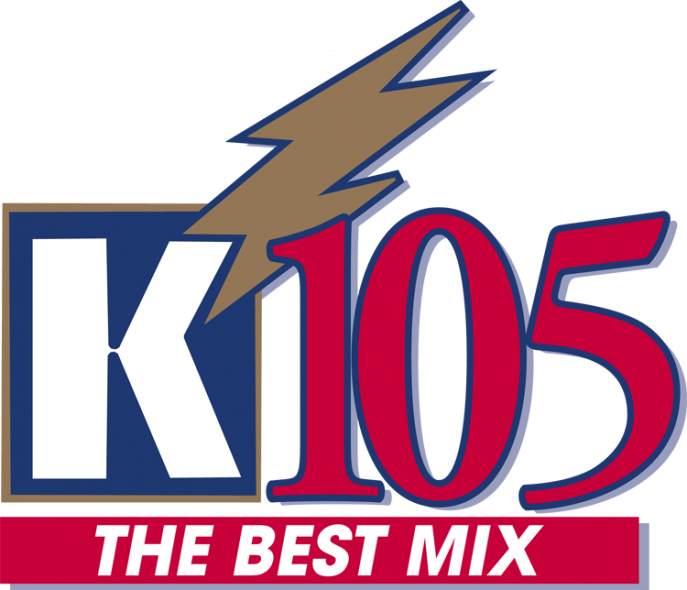 Download the K105 and WMTL Apps to your smartphone for wireless streaming wherever you want it! Apps available on the iTunes App Store and Google Play Store for Android. 
---
---
---
Find Us on Instagram!
Have you ever wondered what it is like to work in a radio station? See all the behind scenes images on the K105 Instagram. We love to have fun and show our listeners photos of some aspects of our day. Search for us by username: k105leitchfield.
---
Chicken and Pasta Casserole with Mixed Vegetables
Prep: 15 m
Cook: 45 m
Ready In: 1 h
Ingredients:
1 cup dry fusilli pasta
3 tablespoons olive oil
6 chicken tenderloins, cut into chunks
1 tablespoon dried minced onion
salt and pepper to taste
garlic powder to taste
1 tablespoon dried basil
1 tablespoon dried parsley
1 (10.75 ounce) can condensed cream of chicken soup
1 (10.75 ounce) can condensed cream of mushroom soup
2 cups frozen mixed vegetables
1 cup dry bread crumbs
2 tablespoons grated Parmesan cheese
2 tablespoons butter, melted
---
Directions:
Preheat oven to 400 degrees F (200 degrees C). Lightly grease a medium baking dish.
Bring a large pot of lightly salted water to a boil. Place fusilli pasta in the pot, cook for 8 to 10 minutes, until al dente, and drain.
Heat the oil in a skillet over medium heat. Place chicken in the skillet, and season with minced onion, salt and pepper, garlic powder, basil, and parsley. Cook until chicken juices run clear. Mix in the cooked pasta, cream of chicken soup, cream of mushroom soup, and mixed vegetables. Transfer to the prepared baking dish.
In a small bowl, mix the bread crumbs, Parmesan cheese, and butter. Spread evenly over the casserole.
Bake 30 minutes in the preheated oven until bubbly and lightly browned.
Source: AllRecipes.com