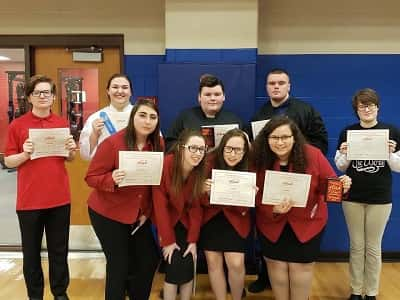 Grayson County High School's Family, Career and Community Leaders of America (FCCLA) organization recently took Top 3 team and individual awards at Region 5 STAR Events competition.
First place finishes went to the Culinary Arts Team of Gracyn Cook, Coley Hensley, and Matthew Vanmeter, and to Erika Khan for her Say Yes to FCS project.
Second place finishes went to Chelsea Phillips (Illustrated Talk), CJ Terven (Early Childhood Education) and the team of Shayla Parks and Tyler Farris (Promote and Publicize FCCLA). Mattie Brown placed third in the Focus on Children category.
The mission of FCCLA is to promote personal growth and leadership development through Family and Consumer Sciences education. Focusing on the multiple roles of family member, wage earner and community leader, members develop skills for life through: character development, creative and critical thinking, interpersonal communication, practical knowledge, and career preparation.
Additionally, Grayson County High School Winterguard took first place out of 13 teams at the Stones River Winter Classic in Murfreesboro, Tennessee, where they competed in Scholastic Regional Class AA.
Their show, "Life Gets Better," is an interpretation of taking a stand against bullying.
(Headline photo: GCHS Family, Career and Community Leaders of America organization)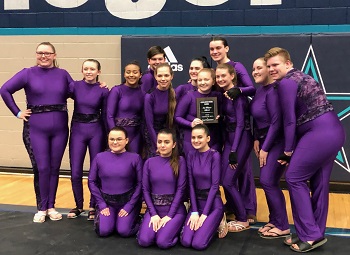 By Grayson County Schools