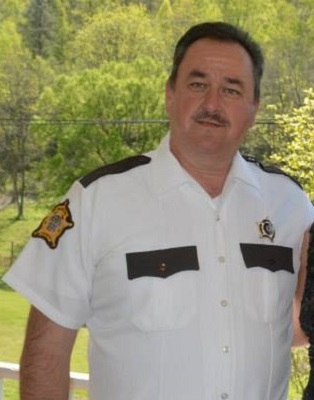 An eastern Kentucky sheriff has suspended law enforcement activities because of a lack of funding.
Sheriff John Kirk told Martin County Fiscal Court that his office is still owed a $75,000 payment scheduled to be paid to his office in January, and that new financial obligations will add $99,000 to his annual expenditures.
Kirk posted a lengthy message to the citizens of Martin County on his personal Facebook page, ending the post by writing, "Lock your doors, load your guns and get you a barking, biting dog. If the sheriff's office can't protect you, who will?" (Click here to read the sheriff's statement.)
A large part of the fiscal problems experienced by Martin County is an 80 percent decline in coal severance taxes over the last six years, as well as, according to Sheriff Kirk, financial mismanagement by previous Martin County magistrates.
Martin County is located in far eastern Kentucky, about 50 miles south of Ashland, and has a population of just over 13,000 residents.
By Ken Howlett, News Director
Contact Ken at ken@k105.com or 270-259-6000