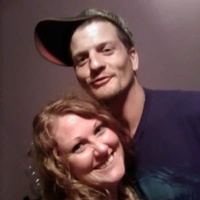 Jeremy Lynn Daniels, age 33, of Clarkson, KY, passed away Saturday, (February 09, 2019) at his home.
He was born on July 01, 1985 in Leitchfield, KY, the son of Tony Daniels and Ruby Mae Prentice.
He was a construction worker who enjoyed hunting, riding four wheelers, spending time with his siblings, nieces and nephews and was a member of the Baptist faith.
He is survived by his father, Tony Daniels (Mary Johnson) of Brownsville, KY; his mother, Ruby Mae Prentice of Clarkson, KY; his sisters, Tonya Slaven (Robert Lowe) of Tennessee and Megan Sowders of Bowling Green, KY; four brothers, Jason Sowders (Lisa Carroll) of Bowling Green, Casey Sowders (Haley Mills) of Brownsville, KY, Calvin Daniels (Jessica) of Leitchfield and Neil Blanton, also of Leitchfield; seven nieces; one nephew; his girlfriend, Jassmen Miller of Clarkson; maternal grandmother, Wanda Prentice of Leitchfield; paternal grandmother Wanda Hayes of Brownsville and paternal grandfather Melvin Barnes of Monticello, KY.
He was preceded in death by a half-brother Jarried Sowders and his maternal grandfather, Raymond Prentice.
A Graveside Service will be held at 2:00 p.m. on Monday, (February 11, 2019) at the Beech Grove Cemetery in Caneyville.