Upcoming Events:
2/19: Bible Study @ American Legion Post 81- 2:00 pm-3:00 pm- American Legion Bingo Hall
2/19: Grayson Co. Fiscal Court Meeting- 5:00pm- 6:00pm- GC Government Building
2/24: Clarkson Ball Registration- 1:00pm-3:00pm- Clarkson City Hall
For more Upcoming Events, check out K105.com
---
Recent News Headlines:
Man Killed in Bowling Green Road Rollover
Grayson County Man Indicted for murder of in death of infant
January Restaurant Inspection Results
For more State, Local, and Sports News, check out K105.com
---
Local Sports:
Cougars down Daviess County 55-52 in OT
Lady Cougars fall to Muhlenberg County, 59-45
Cougars beat Whitesville 54-51; secure number-one district seed
For more Cougar Sports, visit K105.com and follow us on Twitter @K105Sports
---
Listen LIVE – Cougar Sports
Mon. 2/18: Lady Cougars vs. Whitesville Trinity @ Edmonson Co. – 7:45pm on K105
Tues. 2/19: Cougars vs Whitesville Trinity @ Edmonson Co. – 6:00pm on The Moose
Click here to listen LIVE on K105 & The Moose
---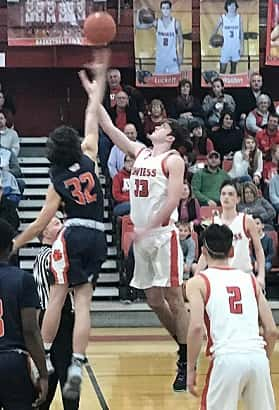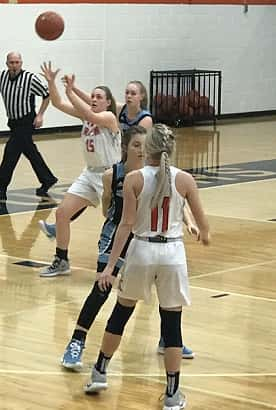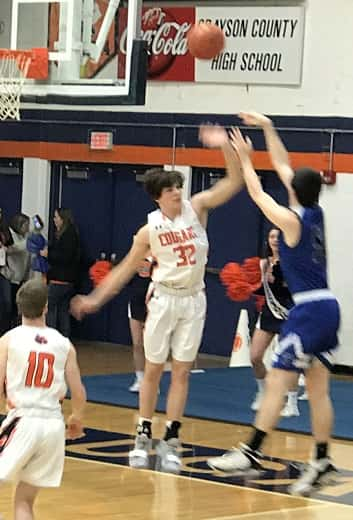 ---
---
---
---
---
---
---
---
---
---
---
---
---
---
---

Tune into In The Know every morning at 9:00 am on K105  AM 870
and 103.9 The Moose!
---
---
Check out K105 on Facebook, Twitter and Instagram for all the latest information that you need to know!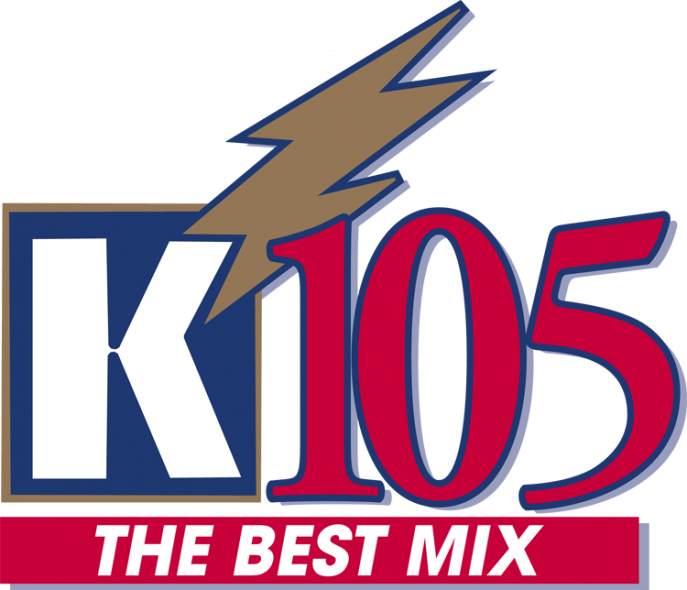 And when you see news happen, text us on the
Dan Powers Napa Text Line at 270-259-6000.
---
---
---
---
Want to become a K105 VIP Club Member?
Go to K105.com and click on the
K-Club banner on the homepage.
K-Club Members get exclusive emails and promotions
---
---
If You Have Recently Joined the K-Club, Don't Forget to Confirm Your Contact Information Via Email!
---
---

Never Miss Out on In The Know! Subscribe to K105 on Apple Podcasts today!
After In The Know ends On-Air, look for the show's podcast link on the K105 Facebook Page.
---

Be Our Next Local Yokel!
Are you ready to get Vocal About Local and promote your business on Shop Local Leitchfield? This unique platform gives you the opportunity to engage in a conversation with Host Misty Thomas to give our listeners an in-depth look at what you offer. This opportunity is contract-free, and is a pay-as-you-go option!  It's perfect for in-home, pop-up seasonal, or any other business who would like to see more customers. Be our next Local Yokel!
Email Misty: mthomas@k105.com
---
Presidents Day Facts
What does President's Day celebrate? This holiday is most commonly called President's Day, but the federal holiday is officially called Washington's Birthday. The day honors all of the previous presidents of the United States.
George Washington was the only president unanimously elected. Meaning all of the state representatives voted for him.
Thomas Jefferson was also an accomplished architect. He designed his famous home at Monticello as well as buildings for the University of Virginia.
James Madison and George Washington are the only presidents who signed the Constitution.
James Madison was the shortest president at 5 feet 4 inches tall and weighed 100 pounds. Abraham Lincoln was the tallest president at 6 feet 4 inches tall (Lyndon B. Johnson was also 6′ 4″).
On the day he was shot, Lincoln told his bodyguard that he had dreamt he would be assassinated.
Abraham Lincoln often stored things like letters and documents in his tall stove-piped hat.
Franklin D. Roosevelt was the first president to appear on television during a 1939 broadcast from the World's Fair.
Teddy Roosevelt was blind in his left eye due to an injury in a boxing match.
When Ronald Reagan was shot by an assassin in 1981, he joked "I forgot to duck".
John F. Kennedy was the first president who was a Boy Scout.
Andrew Jackson was shot in the chest during a gun dual, but managed to stay standing and shoot and kill his opponent. The bullet could not be safely removed and remained in his chest for the next 40 years.
Source: Ducksters.com
---
Have an Event to Share with Us?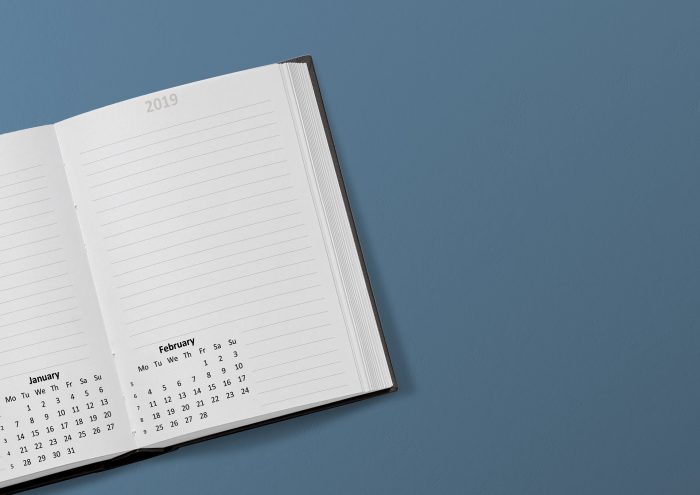 ---
If you are looking to get the word out about your upcoming event, send it to us via email at communitycalendar@k105.com.
---
---
---
---
Happiness Quote:
"Associate yourself with men of good quality if you esteem your own reputation; for 'tis better to be alone than in bad company."
– George Washington
---
Have a Laugh!
Q: What do you call George Washington's false teeth?
A: Presidentures!
---
Health Tip!
Doggone. If you're allergic to your cat, dog, budgie or pet piglet, stop suffering the ravages of animal dander: Install an air filter in your home. Keep your pet outside as much as possible and brush him outside of the home to remove loose hair and other allergens. Better yet, ask someone else to do so.
---
Have an Awesome Photo? Share it with Us!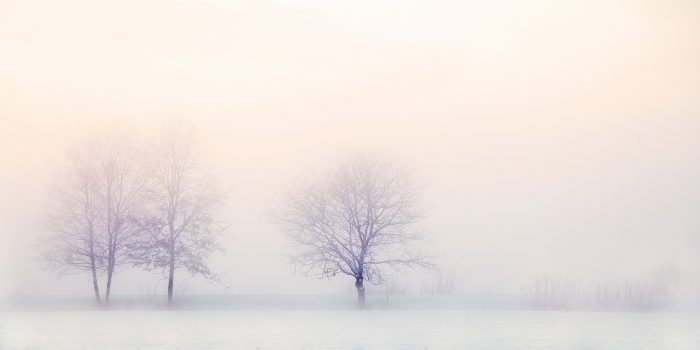 ---
---
We are always looking for great photos to use on K105.com! Share your great scenery photos with us and they could be displayed as a banner on our Home Page! Email images to info@k105.com with the subject line: K105 Banner Photo Submission.
---
---

National Days of the Week:
2/18: Presidents Day
2/19: National Chocolate Mint Day
2/20: National Love Your Pet Day
2/21: National Sticky Bun Day
2/22: National Margarita Day
2/23: National Banana Bread Day
2/24: National Tortilla Chip Day
For a full list of National Days this week visit: NationaldayCalendar.com
---
Take K105 and Leitchfield's Country Station 103.9 The Moose With You Everywhere!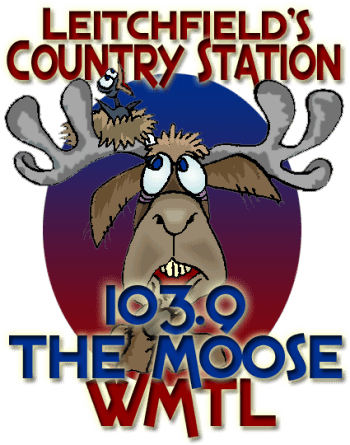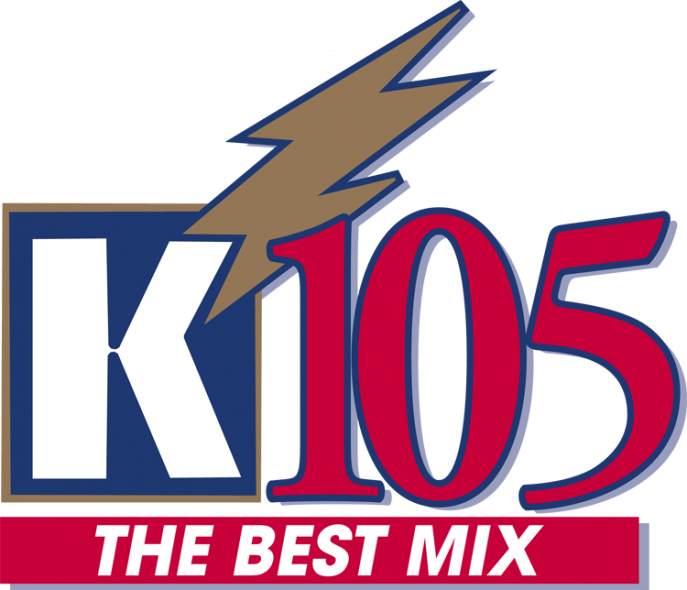 Download the K105 and WMTL Apps to your smartphone for wireless streaming wherever you want it! Apps available on the iTunes App Store and Google Play Store for Android. 
---
---
---
Looking to Catch Up on Everything Video?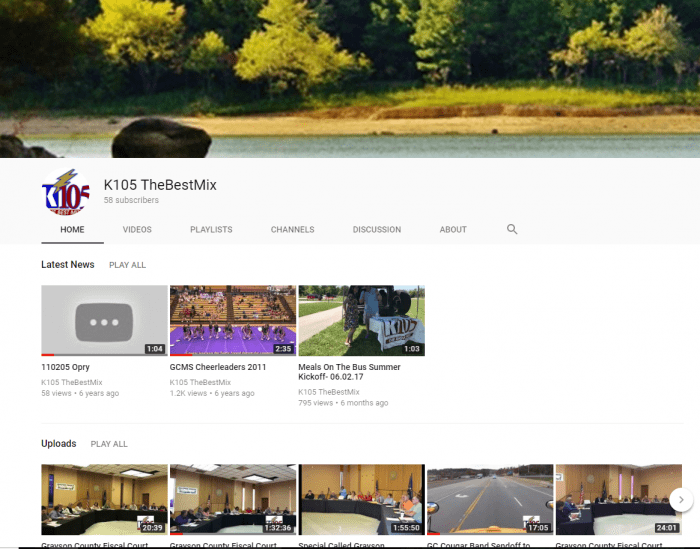 ---
---
---
Subscribe to the K105 YouTube Channel to keep updated and entertained!
---
Bourbon Pecan Chicken
Ingredients:
1/2 cup finely chopped pecans
1/2 cup dry bread crumbs
8 skinless, boneless chicken breast halves
1/4 cup clarified butter, melted
1/4 cup Dijon mustard
1/4 cup dark brown sugar
2 2/3 tablespoons bourbon whiskey
2 tablespoons soy sauce
1 teaspoon Worcestershire sauce
3/4 cup unsalted butter, chilled and cut into small cubes
1/2 cup sliced green onions
---
Directions: 
Stir together the pecans, bread crumbs, and 2 tablespoons of clarified butter. Spread the mixture out on a plate. Press the chicken breasts into the mixture to coat on both sides. Heat the remaining 2 tablespoons of clarified butter in a large skillet over medium heat. Place the coated chicken breasts in the pan, and fry on both sides until nicely browned and chicken meat is cooked through, about 10 minutes per side.
In a small saucepan, whisk together the Dijon mustard, brown sugar, bourbon, soy sauce, and Worcestershire sauce until smooth. Bring to a simmer over medium-low heat, then remove from the burner, and whisk in the 3/4 cup of unsalted butter one piece at a time. Do not return to the heat.
Arrange the chicken breasts on a large serving plate. Pour the sauce over the chicken, and sprinkle with green onion.
Source: AllRecipes.com