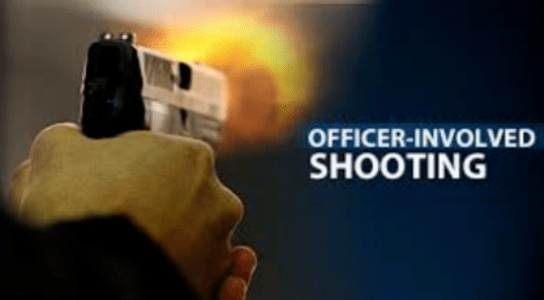 A Kentucky Fish and Wildlife Officer has been involved in a shooting in Morgantown for the second time in just over two months.
Thursday night at approximately 11:30, Fish and Wildlife Officer Jonathan Barks was attempting to locate 56-year-old Joseph P. Eden, of Brandenburg, according to police. Eden was wanted on charges including assault of a police officer, tampering with physical evident and fleeing or evading police, along with numerous drug charges.
Police said Barks located Eden in the 1900 block of Beaver Dam Road, near Aberdeen, as the suspect sat in a semi-truck. As Barks approached, Eden exited the truck and fled on foot before entering a dump truck. Eden started the truck and drove it toward Barks, who was on foot.
Barks fired multiple shots at Eden and struck the suspect in the neck, police said.
Eden was transported to The Medical Center before being taken to Vanderbilt University Medical Center where he's listed in critical condition. Barks was not injured in the incident.
The investigation into the shooting is being led by the Kentucky State Police Critical Incident Response Team. The Butler County Sheriff's Office assisted at the scene.
Just over two months ago, in the early morning hours of December 20, 2018, Barks shot a Morgantown man in the 2900 block of Brownsville Road after responding to a domestic violence call. Barks, who was nearby when the call was dispatched, arrived at the residence and encountered 55-year-old Gary L. Ranburger, outside his home.
Police said Ranburger was armed, and a confrontation ensued with shots exchanged between Ranburger and Barks, with Barks shooting Ranburger multiple times.
Ranburger was airlifted to TriStar Skyline Medical Center. Barks was not injured.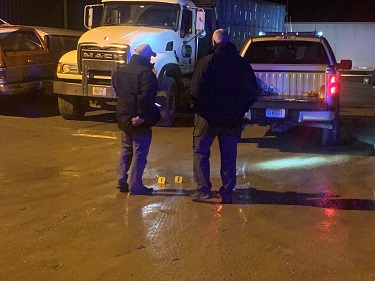 (Photo courtesy of Kentucky State Police)
By Ken Howlett, News Director
Contact Ken at ken@k105.com or 270-259-6000