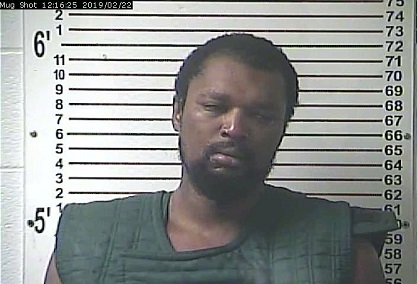 The Elizabethtown Police Department has released additional information on Thursday night's double-murder, and has identified the suspect.
Elizabethtown PD spokesman John Thomas said 35-year-old Shadrach Peeler, of Elizabethtown, has been arrested and charged with two counts of murder, two counts of assault, possession of a handgun by a convicted felon, tampering with physical evidence, and resisting arrest.
The shooting occurred in and around the T Mart convenience store, at 600 North Miles Street, just across the street from Memorial United Methodist Church and Elizabethtown High School.
According to Peeler's arrest citation, upon police arriving at the scene at 11:34 Thursday night, authorities located one of the deceased victims "in the area of West Warfield Street," about two-tenths of a mile from the T Mart. Another victim was found deceased inside the T Mart, with a third victim, suffering from a gunshot wound to the neck, also inside the T Mart. A fourth victim, shot in the leg, was found outside the convenience store.
Police said Peeler could be seen shooting three of the victims on surveillance video. The citation also states that Peeler lived in the 200 block of West Warfield Street with the victim found deceased on West Warfield Street.
Police confronted Peeler, who was armed with a handgun, on West Warfield Street soon after arriving on scene. Upon being approached, Peeler dropped the gun and fought with officers before being "subdued by multiple officers."
Police have not yet released the names of the four victims.
Peeler is being held in the Hardin County Detention Center.
By Ken Howlett, News Director
Contact Ken at ken@k105.com or 270-259-6000