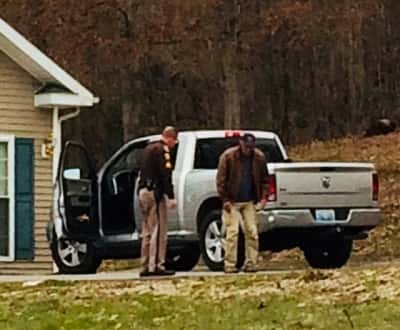 A Leitchfield man has been arrested on a DUI charge for the third time in less than a year after hitting a truck and fleeing the scene.
Tuesday afternoon at approximately 5:00, Grayson County Sheriff's Office Sgt. Fred Norder arrested 61-year-old David R. Luurtsema at a residence on Beverly Hills Drive, in Lilac Estates, after Luurtsema struck a truck being driven by a Leitchfield man on Boston Hill Road. The victim was not injured in the collision.
Leitchfield Police Officer Brandon Puckett located Luurtsema sitting in his Dodge pickup truck in the Beverly Hills Road home's driveway. The residence belongs to a friend of the suspect.
According to the arrest citation, Luurtsema displayed bloodshot, glassy eyes and slurred speech while speaking with Norder, and admitted to drinking "a lot," in addition to telling Norder that he should not have been driving.
After being given a field sobriety test, Luurtsema was arrested and transported to Twin Lakes Regional Medical Center for clearance to be jailed. According to the citation, after being medically cleared, Puckett was escorting the suspect to his patrol car when Luurtsema "suddenly pulled away" (from Puckett) as he resisted. Puckett "took Luurtsema to the ground," resulting in the suspect suffering a head injury, the citation says.
He was again taken to the ER, and after being medically cleared for a second time, Deputy Brandon Rafferty was attempting to place Luurtsema into his police vehicle when the suspect attempted to flee the deputy. Rafferty, though, was able to quickly control Luurtsema and transport him to the Grayson County Detention Center.
Luurtsema was charged with his third DUI (he was previously arrested on DUI charges in April and October of last year), driving on a DUI suspended license, resisting arrest, and leaving the scene of an accident along with non-moving violations.
He is lodged in the Grayson County Detention Center.
In addition to Norder and Puckett, assisting at the Beverly Hills Road scene were LPD Sgt. Robert Jackson and GCSO Lt. Sonny Poteet.
(Headline photo: David Luurtsema being given a field sobriety test by Sgt. Fred Norder)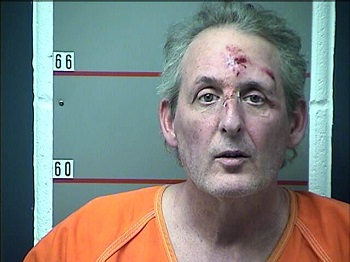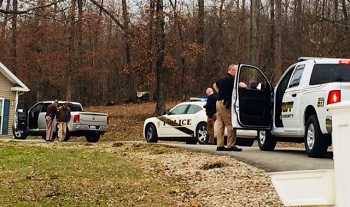 By Ken Howlett, News Director
Contact Ken at ken@k105.com or 270-259-6000