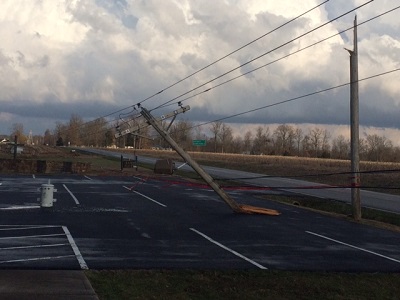 Thursday's high winds damaged structures in Grayson County and resulted in about 500 households losing power.
In Short Creek, on Hwy 54 just east of the intersection of Hwy 79, five utility lines went down like dominoes near Short Creek United Methodist Church, causing about 250 households to lose power. On Blowtown Road, a non-profit Arabian horse rescue, Arabian Rescue Mission, Inc., had most of the roof blown off its stables.
There were limited outages just east of Clarkson, off Sadler Road and in the southwestern part of the county between Shrewsbury and Bowling Green Roads. Near Nolin Lake, nearly 100 households were left without power.
No injuries have been reported due to the high winds, and power has been restored according to the Warren RECC outage viewer.
No injuries have been reported.
(Headline photo: Power line down in Short Creek)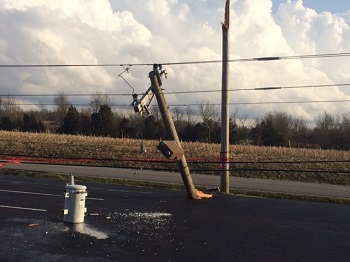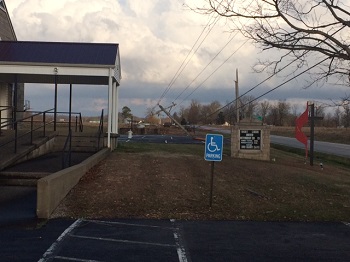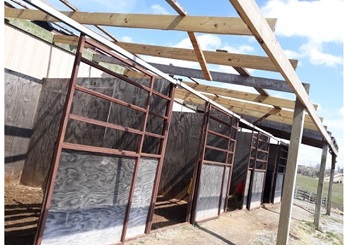 By Ken Howlett, News Director
Contact Ken at ken@k105.com or 270-259-6000