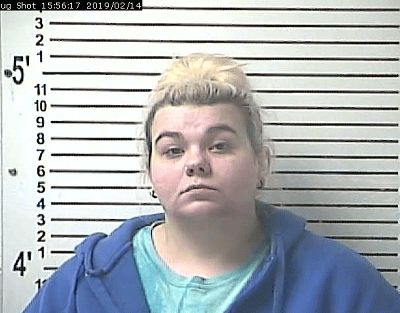 An Elizabethtown woman has been indicted by the Hardin County Grand Jury on two counts of third-degree rape after being accused of having sex with her boyfriend's teenage son.
Police arrested 34-year-old Mary Beth Marlman after a domestic dispute between Marlman's boyfriend and his 16-year-old son. The dispute arose after Marlman's boyfriend discovered she had sex with his son.
According to Marlman's arrest citation, the teenager admitted to police that he had sex with Marlman on two occasions at her Elizabethtown home earlier this year.
Marlman was released from the Hardin County Detention Center on a $5,000 unsecured bond.
Third-degree rape is a class D felony punishable by one to five years in prison.
By Ken Howlett, News Director
Contact Ken at ken@k105.com or 270-259-6000