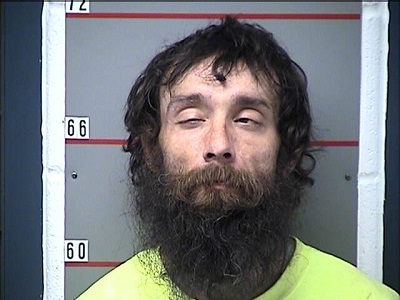 Another one of Grayson County's Most Wanted has been captured.
On Tuesday night at approximately 10:15, Grayson County Deputies Mark Newman and Brandon Rafferty arrested 36-year-old Virgle A. Reid, of Big Clifty, at a residence on Horse Branch Road, just off Spurrier Road.
Reid was charged with theft by unlawful taking (over $500, less than $10,000, automobile). He was also served with two failure to appear warrants.
Reid's arrest comes on the heels of Clarkson Police Chief Buck Meredith and Officer Blake Elmore capturing one of Grayson County's Most Wanted, 24-year-old Jason K. Lee, of Clarkson, on Tuesday afternoon. He was caught at a residence on Old Leitchfield Road.
Lee was wanted on warrants charging him with criminal possession of a forged instrument, possession of a controlled substance (methamphetamine), criminal trespassing, and possession of drug paraphernalia. According to the Grayson County Detention Center website, Lee also had a warrant for failure to appear.
The first suspect from the latest Grayson County Most Wanted list to be arrested was 42-year-old Tena Higdon, of Caneyville. She was taken into custody on March 20 by Grayson County Sheriff's Office Sgt. Fred Norder and Deputy Mark Newman after police received a tip on her location.
She was served with four warrants, two out of Grayson County (for methamphetamine and marijuana charges) and two out of Ohio County.
By Ken Howlett, News Director
Contact Ken at ken@k105.com or 270-259-6000