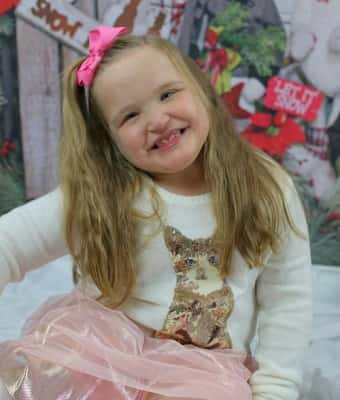 At Thursday night's Grayson County School Board meeting held at Clarkson Elementary School, the Clarkson choir, joined by several staff members mid-song, performed a rendition of the popular 1980's song Lean on Me to the delight of the several hundred people in attendance.
Clarkson Principal Shannon Cates then honored the memory of a Clarkson second grade student who passed away in February.
Cates, in honoring nine-year-old Catie Elliott, told the audience that, "What comes to mind when you think of Catie is how big she loved. She had a smile so bright and a laugh that consumed her and those around her. If you were ever lucky enough to be on the receiving end of one of her hugs, you had to brace yourself."
"Catie faced a lot of challenges in her short life, but you would never have known it from her attitude," Cates said. "She had a never-quit-spirit that all of us should strive for. Each of us, staff and students alike, who knew her were luckier for it. I want to thank her family for sharing Catie with us."
"To honor Catie and her approach to life and the world," Cates said, "we wanted to recognize student who have some of Catie's best qualities – her positivity, her determination, her love for others, and her joy."
Cates then recognized 30 students who "come into the classroom and bring light and cheer with them."
Catie, who battled illness for much of her life, passed away on February 3. In addition to her love of Clarkson Elementary, she attended AWANA at Clarkson Baptist Church and also enjoyed gymnastics and playing soccer.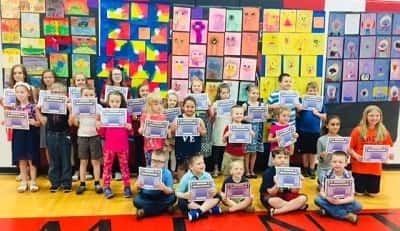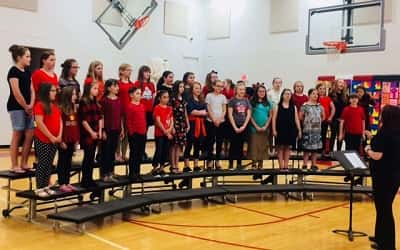 By Ken Howlett, News Director
Contact Ken at ken@k105.com or 270-259-6000