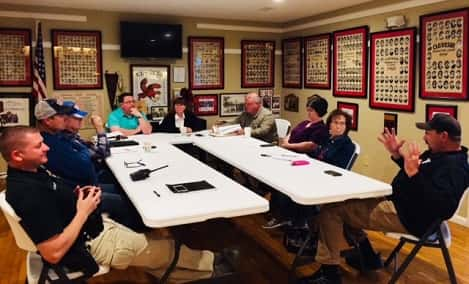 Clarkson City Commissioners are considering an ordinance that would prohibit people from moving a mobile home into the city limits unless the structure sits inside one of the four existing trailer parks.
The primary aim of the ordinance is to preclude mobile homes being placed on properties adjacent to brick-and-mortar or wood-frame residences, lowering the value of the respective properties.
City Attorney Tom Goff distributed a copy of the proposed ordinance to commissioners and Mayor Bonnie Henderson, with a lengthy discussion ensuing. Among the issues discussed by commissioners were possible exceptions to the ordinance, such as whether new, more expensive mobile homes should also be kept from moving onto a non-trailer park property.
Also, economic fairness to individuals who may have limited housing opportunities was discussed by commissioners.
"It's something we really need to think about," Goff said to commissioners. "I'm not the one elected by the people of Clarkson; that's why I'm asking (commissioners) for feedback. I'll write it up how the commission wants. This is just a starting point."
Over the next few weeks, commissioners will study the proposal and contact Goff with concerns or possible ideas for fine-tuning the ordinance. The commission will then likely hold the first reading of the ordinance at the next regularly scheduled meeting on June 10.
The ordinance, if passed, will not be retroactive.
City employees receive bump in pay
The commission unanimously voted a three-percent increase in pay for part- and full-time city workers (this does not include the mayor or commissioners). The raise will go into effect the first pay period after July 1.
By Ken Howlett, News Director
Contact Ken at ken@k105.com or 270-259-6000