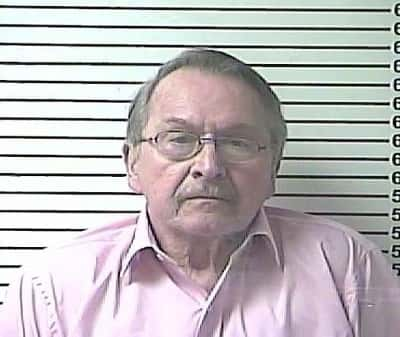 A Louisville man has been arrested by the Vine Grove Police Department after allegedly shooting at his tenants.
Authorities arrested 73-year-old Stephen Lynch and charged him with four counts of first-degree wanton endangerment and fourth-degree assault.
According a report by the News-Enterprise, Lynch visited his tenants on Sunday night in Rineyville to give them eviction papers and take photographs of the property. The tenants did not allow him on the property, though, resulting in Lynch firing a gun in the direction of the tenants. The bullet went through a wall of the home, nearly striking one of the tenants.
The gun jammed as Lynch attempted to fire more shots and the tenants disarmed him. He then struck one of the tenants in the throat with a cane.
Lynch was lodged in the Hardin County Detention Center but has since been released on bond.
By Ken Howlett, News Director
Contact Ken at ken@k105.com or 270-259-6000