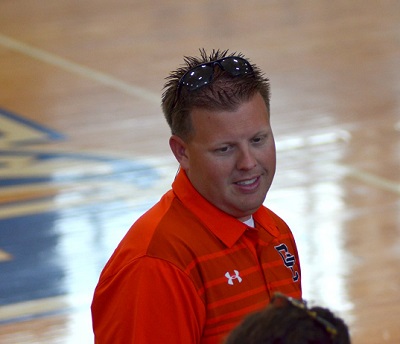 The Grayson County School District has hired a new principal for Caneyville Elementary School.
Josh Basham, the principal at the Alternative Education Center for the last year, and Grayson County High School head girls basketball coach, has been selected to replace the retiring George Meredith.
Basham, who is finishing his 13th year as an educator, resigned his coaching position on Thursday afternoon. He also broke the news of his resignation to his team Thursday afternoon. Basham coached the girls team for two years.
"I really don't like leaving the team, but they have a great future in front of them," Basham said. "I had to do the best thing for me and my family."
Basham takes over for Meredith, who's resignation was made public at a Grayson County School Board meeting earlier this month. Meredith served as principal at Caneyville for six years.
"I am really looking forward to going to Caneyville," Basham said. "They have a great (academic) tradition and I hope to build on that tradition."
Superintendent Doug Robinson and other officials now begin the task of hiring a new GCHS girls head coach.
(Photo of Josh Basham courtesy of Jessica Vincent)
By Ken Howlett, News Director
Contact Ken at ken@k105.com or 270-259-6000