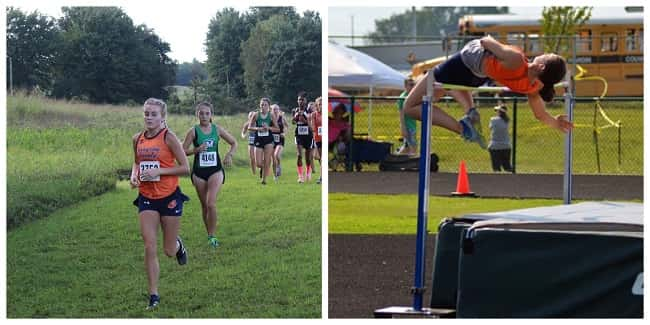 With the 2018-19 high school sports season coming to an end this week, the KHSAA has recognized Grayson County's Laura Vincent and Kaylee Masden by awarding them their Triple Threat Award.
The award, which is in its' second year, recognizes students who participate at the varsity level in KHSAA sanctioned sports during the fall, winter and spring. Masden, a senior, ran cross country, played basketball and is a member of the track and field team. Vincent played soccer in the fall while joining Masden on both the basketball and track teams.
In a release, KHSAA commissioner Jullian Tackett said, "In these days where some people erroneously believe that a student needs to participate in only one activity year round to succeed, the Triple Threat Award allows us to counter that myth with nearly 1,900 great examples of kids that represent their school all year long as multi-sport student-athletes. Every study published continues to prove that much more damage is done by sport specialization than benefit is gained, and we will continue to emphasize that point."
Masden graduated from GCHS this past weekend and has signed to run cross country at Lindsey Wilson College.
Vincent's spring sports season will end on Saturday when she will compete in the KHSAA Class AAA State Track and Field Championship. Earlier this month, she won two region titles and a region runner up for the track and field program. 
By Sam Gormley, Play-By-Play Announcer/Local Sports
Reach Sam at sam@k105.com
(Headline Photo: L- Kaylee Masden, Right- Laura Vincent (picture by Jessica Vincent))