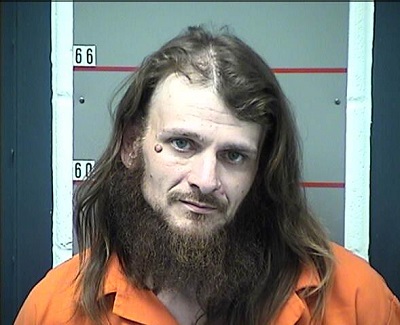 A Leitchfield man has been arrested on multiple drug charges after a traffic stop by Kentucky State Police.
Sunday night at approximately 9:45, KSP Trooper Jakob Clemons executed a traffic stop on a vehicle with a tail light out. The driver, 37-year-old Jeremy Burden, also did not signal as he made a right turn onto Sunrise Drive from South Main Street, in Leitchfield.
According to the arrest citation, Burden failed to produce a valid driver's license and insurance card and displayed signs of being impaired. As Clemons patted down Burden, the citation states that the suspect said, "You don't want to do that."
During the pat down, Clemons located a methamphetamine pipe containing residue, the citation said, as the trooper then detained Burden as Grayson County Sheriff's Office Sgt. Fred Norder's K-9, Marco, alerted inside the vehicle. A subsequent search of the vehicle revealed two bags of suspected methamphetamine and marijuana.
Burden was arrested and charged with possession of a controlled substance (methamphetamine), DUI, possession of marijuana, improper equipment, license to be in possession, and possession of drug paraphernalia. He was transported to the Grayson County Detention Center.
While being processed into the facility through a new full-body scanner, deputy jailers located two more bags of suspected methamphetamine, two pills (suspected to be Xanax), a pocket-knife, and small screwdriver, adding first-degree promoting contraband and possession of a controlled substance (drug unspecified) charges to the list of counts Burden faces.
By Ken Howlett, News Director
Contact Ken at ken@k105.com or 270-259-6000