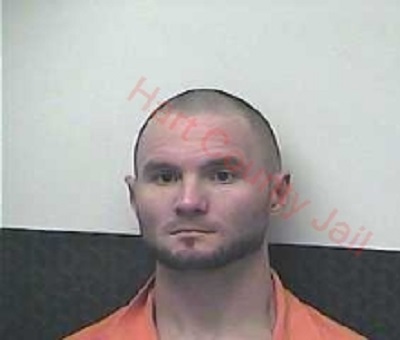 A Glasgow man who walked away from a work detail while an inmate at the Hart County Jail has been captured after stealing a truck and leading police on a chase.
At approximately 11:55 Tuesday afternoon, police said the Hart County Jail requested assistance searching for 28-year-old Cody Dubree, who walked away from a work site and stole a 1986 Nissan pickup from Bluegrass Avenue, between Horse Cave and Cave City.
At about 4:30, Kentucky State Police located Dubree driving the stolen truck on Mayhew Road in Barren County, about 25 miles south of where the vehicle was stolen. Police said a vehicle pursuit ensued that ended in a cornfield near a wooded area at the Barren/Edmonson County line. Dubree was captured after a short foot pursuit.
Dubree had been in jail since March on a parole violation and now faces multiple charges including theft by unlawful taking (more than $500, less than $10,000), first-degree wanton endangerment of a police officer, second-degree escape, two counts of first-degree fleeing or evading police (in a motor vehicle, on foot), resisting arrest, first-degree criminal mischief, driving on a DUI suspended license, and failure to wear a seat belt.
He has been lodged in the Hart County Jail.
By Ken Howlett, News Director
Contact Ken at ken@k105.com or 270-259-6000