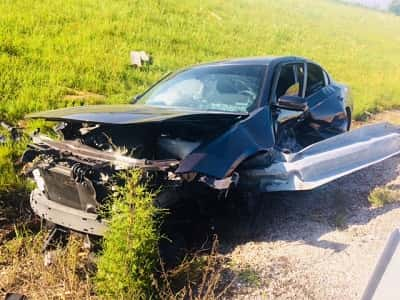 A driver narrowly escaped injury after crashing into a guardrail on the Western Kentucky Parkway.
On Tuesday afternoon at approximately 5:20, the Grayson County Deputy Rance Whobrey, Special Deputy Allen Keown and the Clarkson Fire Department responded to the 114 mile marker of westbound WK Parkway on the report of a single-car accident.
Upon arriving at the scene, Whobrey found that 20-year-old Max Wadlington, of Eddyville, had lost control of his Dodge Charger after falling asleep at the wheel (Wadlington said he had already stopped once to rest). The vehicle got sideways as it left the roadway, striking the end of the guardrail on the driver's side door. The impact ripped about 60 feet of guardrail from its base, as the end of the guardrail penetrated about two feet into the driver's side door. There were no skid marks at the scene.
Wadlington was unhurt in the wreck.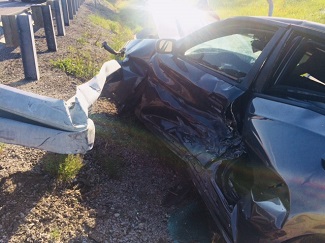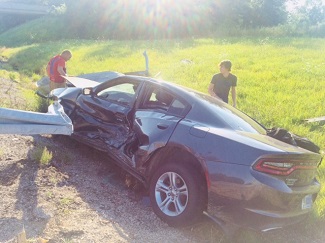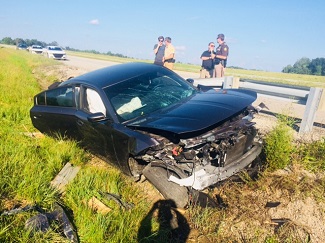 By Ken Howlett, News Director
Contact Ken at ken@k105.com or 270-259-6000