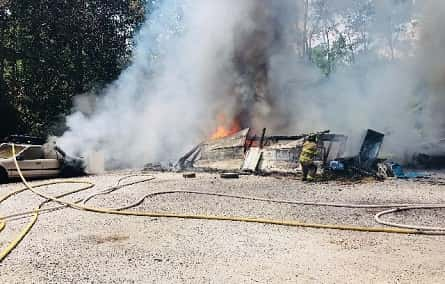 A garage fire nearly melted the side of a residence while destroying a vehicle parked nearby.
Thursday afternoon at approximately 1:15, the Leitchfield Fire Department responded to the 5500 block of Grayson Springs Road on the report of a garage fire. Upon arriving at the scene, LFD Chief Tim Duvall found the structure fully engulfed in flames.
A residence was positioned about 60 feet from the blaze, necessitating firefighters dousing the home with water to cool it down. Despite those efforts, the heat from the blaze partially melted the siding on the home nearest the fire.
Several vehicles were parked in the vicinity of the fully engulfed garage, with one of the vehicles suffering major damage.
Firefighters used thermal imaging throughout the residence to ensure there were no hot spots within its walls from embers that may have floated into or onto the home.
Duvall said the fire began when the homeowner was charging several car batteries inside the garage and at least one of the batteries overheated.
Firefighters cleared the scene at 3:00. There were no injuries reported.
Clarkson FD arrived at the scene and supplied LFD with additional water.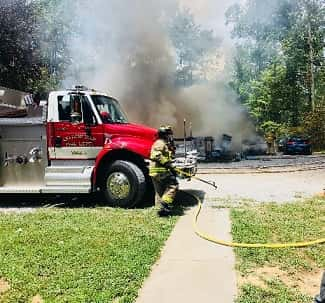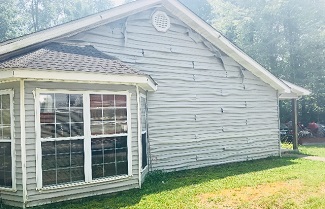 By Ken Howlett, News Director
Contact Ken at ken@k105.com or 270-259-6000