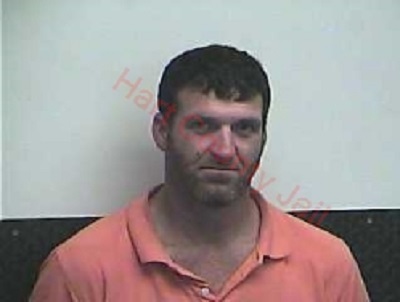 A Hart County man has turned himself in to authorities and admitted to breaking into a church.
Saturday night at approximately 9:00, troopers were dispatched to near Mammoth Cave Park Road and Eudora Road, about nine miles west of Horse Cave, on the report of shots fired.
Upon arriving at the scene, police said troopers found a truck on the side of the road with its engine running. Troopers contacted the driver, 34-year-old Jayme C. Lane, of Hardyville, who told police she dropped off her husband, 33-year-old Jonathan Lane, also of Hardyville, about 30 minutes prior to the troopers arriving.
Authorities searched for Jonathan Lane for about 90 minutes without success, with Jayme Lane telling police her husband could be "out thieving." Troopers took Jayme Lane to a nearby convenience store after she told police that she and her husband had smoked methamphetamine earlier in the day.
On Sunday, police said troopers were alerted that Northtown United Baptist Church, located about a quarter-mile from where Jayme Lane was found inside the truck, had been burglarized. A pitch pipe was taken from the church and damage was done to a cabinet door, according to authorities.
Before KSP could locate Jonanthan Lane, troopers received a call from Hart County Sheriff Jeff Wilson who said he had the Lanes in his office for questioning. Wilson told troopers that Jonathan Lane admitted that he broke into the church, and Jaymi Lane admitted she was aware that husband was burglarizing the church, police said.
Jonathan Lane was charged with second-degree burglary and third-degree criminal trespassing. Jaymi Lane was charged with complicity to second-degree burglary.
Both suspects were lodged in the Hart County Jail. Jaymi Lane is no longer listed as an inmate.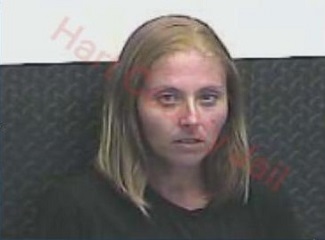 By Ken Howlett, News Director
Contact Ken at ken@k105.com or 270-259-6000