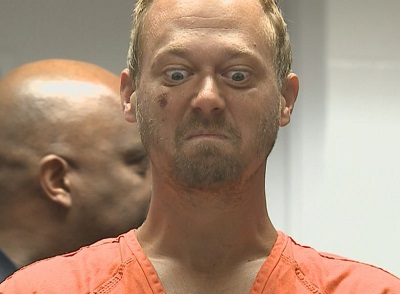 A Louisville man is facing multiple charges after throwing a mailbox at a postal worker and spitting on police.
On Saturday, 38-year-old Curt Witt allegedly ripped a mailbox out of the ground and threw it at a female USPS worker while directing a racist rant toward the worker, according to WAVE3.com. Another woman told authorities that Witt had ran at her car and put a steak knife to her forehead.
When Louisville Metro Police arrived on scene, Witt complied after being ordered to the ground. As police were taking the suspect into custody, Witt spat in an officer's face and tried to flee with handcuffs on.
Witt has been charged with disorderly conduct, resisting arrest, third-degree assault, and two counts of wanton endangerment.
He is being held in Louisville Metro Corrections on a $10,000 cash bond.
(Photo courtesy of WAVE3.com)
By Ken Howlett, News Director
Contact Ken at ken@k105.com or 270-259-6000