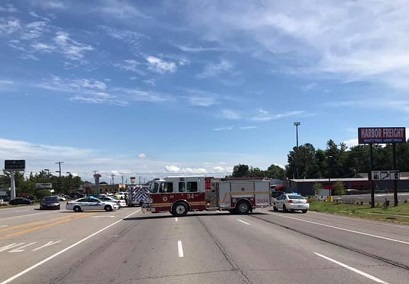 Two people have been killed in a motorcycle versus pickup truck accident in Elizabethtown.
Tuesday afternoon at approximately 3:00, Elizabethtown police responded to the southbound lanes of the 1500 block of North Dixie Avenue after a pickup truck and motorcycle collided.
The two people riding the motorcycle, a man and woman, died within minutes of each other, according to the News-Enterprise. The driver of the pickup was unhurt.
Police are working to determine why the two vehicles collided.
The names of the deceased have not been released.
(Photo courtesy of the Elizabethtown PD)
By Ken Howlett, News Director
Contact Ken at ken@k105.com or 270-259-6000