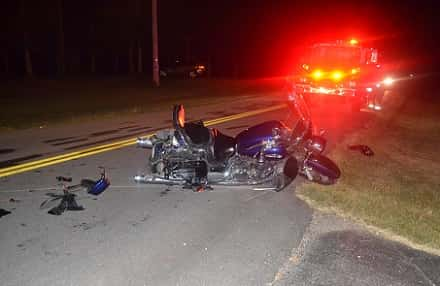 A Clarkson man has been injured in a truck versus motorcycle accident on Grayson Springs Road.
Wednesday morning at 4:30, Grayson County Deputy DJ Newton, the Clarkson Fire Department and EMS responded to 5885 Grayson Springs Road after a Yamaha motorcycle, being driven west by 42-year-old Sherman Miller, was struck in the rear after Miller nearly came to a stop to allow three deer, two of which were in the road, to cross the roadway.
Traveling behind Miller in a Chevrolet Silverado was 31-year-old Garrett Gibson, of Clarkson, who was unable to stop before striking the motorcycle.
Miller, who declined to be transported by EMS, complained of having trouble breathing and was taken to Twin Lakes Regional Medical Center by a family member.
Neither Gibson nor his passenger were injured.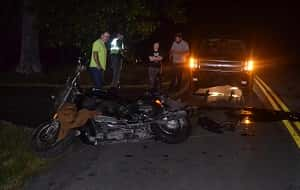 By Ken Howlett, News Director
Contact Ken at ken@k105.com or 270-259-6000