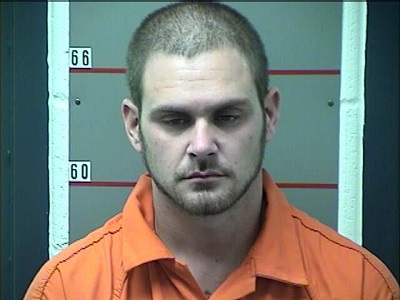 The Grayson County Sheriff's Office has arrested a Fordsville man on drug and other charges after he was found slumped over the wheel of his car.
Last Wednesday morning at approximately 3:40, Deputy Zane Greer was dispatched to the Caneyville Valero, at 512 Morgantown Street, on the report of a man slumped over the wheel of his car in the parking lot. Upon arriving at the scene, Greer found that 29-year-old Cody W. Lloyd was under the influence.
Greer conducted a field sobriety test and arrested Lloyd, charging him with DUI. Further investigation showed that Lloyd was in possession of marijuana and drug paraphernalia.
He was lodged in the Grayson County Detention Center. In addition to the DUI charge, Lloyd was charged with possession of marijuana, possession of drug paraphernalia, failure to maintain insurance, no registration plate, and no registration receipt.
By Ken Howlett, News Director
Contact Ken at ken@k105.com or 270-259-6000